---
After a long time, I decided that it was the proper time to an upgrade in my system. After analyze a lot this site, we define the new components. Initially, I was planning to upgrade to a Fractal Design R5 case, however I could not find here in Brazil. So, we decide to apply some mods in our current Antec Solo case to fit the new components, which are listed below:

Case: Antec Solo
PSU: Corsair RM750x
MB: Asus Maximus VIII Hero
CPU: Intel i7 6700K
Cooler: Thermalright Ultra 120 Extreme Rev.C with TRUE universal BTK
GPU: Asus Strix ROG 1070
RAM: Ballistix Sport LT 2X16GB
SSD: Samsung 850 Evo 256GB
HD: Western Digital 500GB
Fans: Cooler: Noiseblocker NB e-Loop B12-PS / Input: 2x Nexus 120 e 1x Nexus 92mm/ Outuput: 1x Nexus 120mm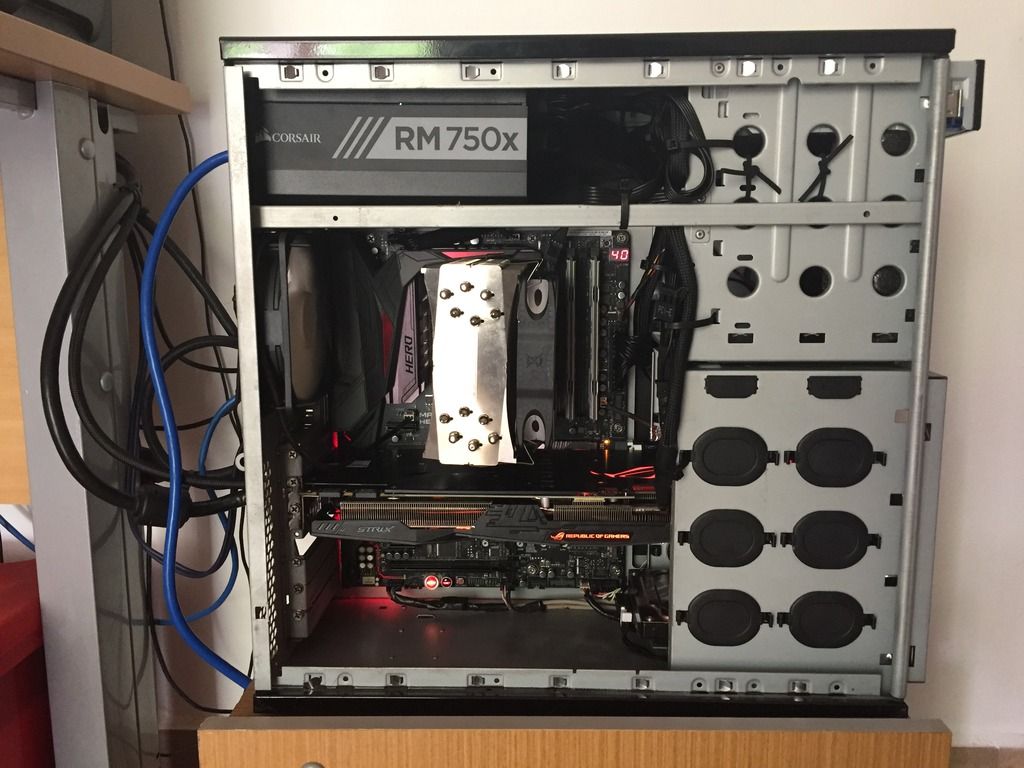 In order to install the Asus Strix 1070, it was necessary to cut the internal part of the Antec Solo case: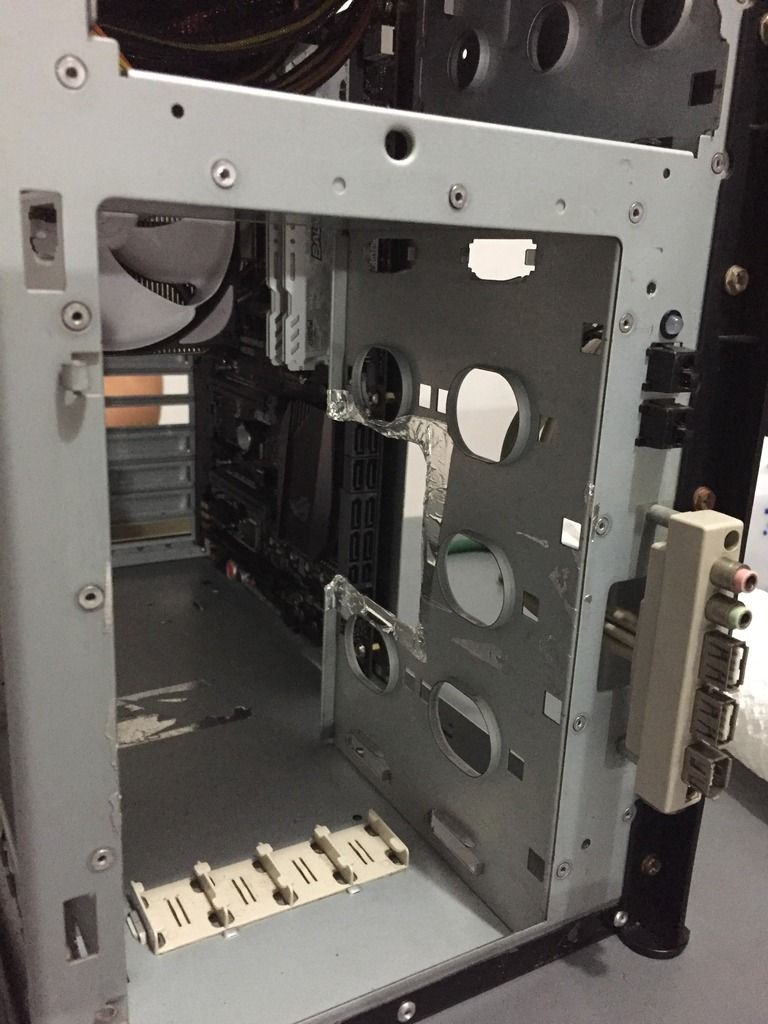 I was a litte concerned about the airflow for the new CPU and GPU. After analyze the Antec Solo II, I verified that I could apply some of their ideas in the Antec Solo without major modifications. It is interesting to consider that the SSD is installed in the upper portion of the case (behind the top input fan) using elastic rubber.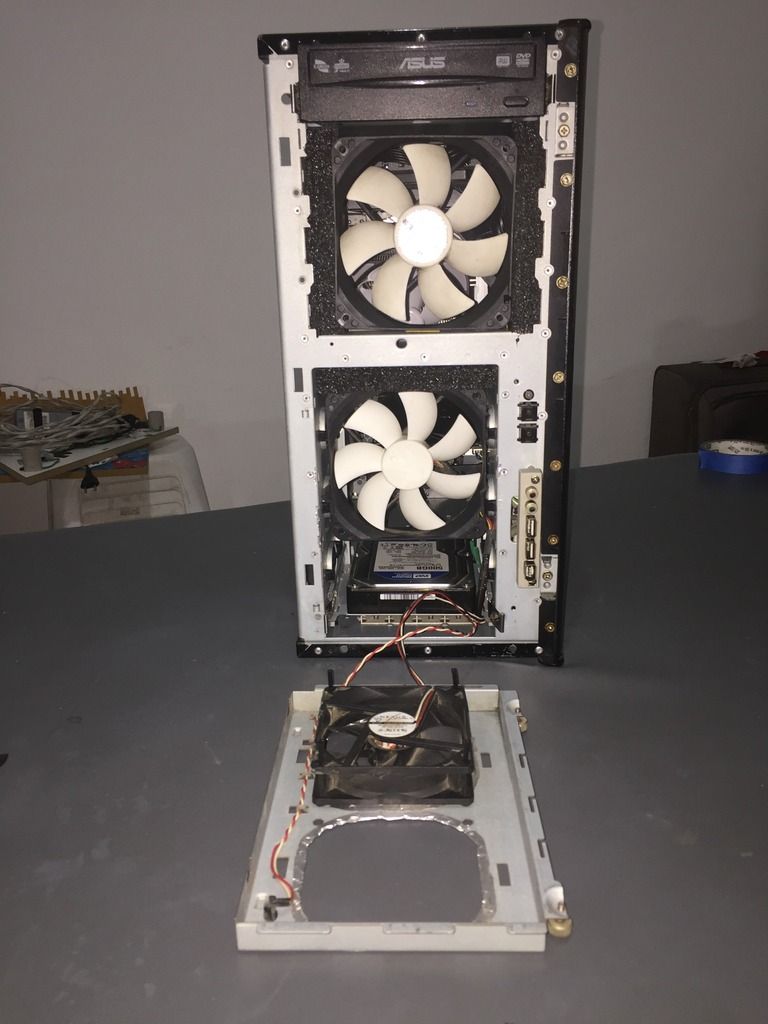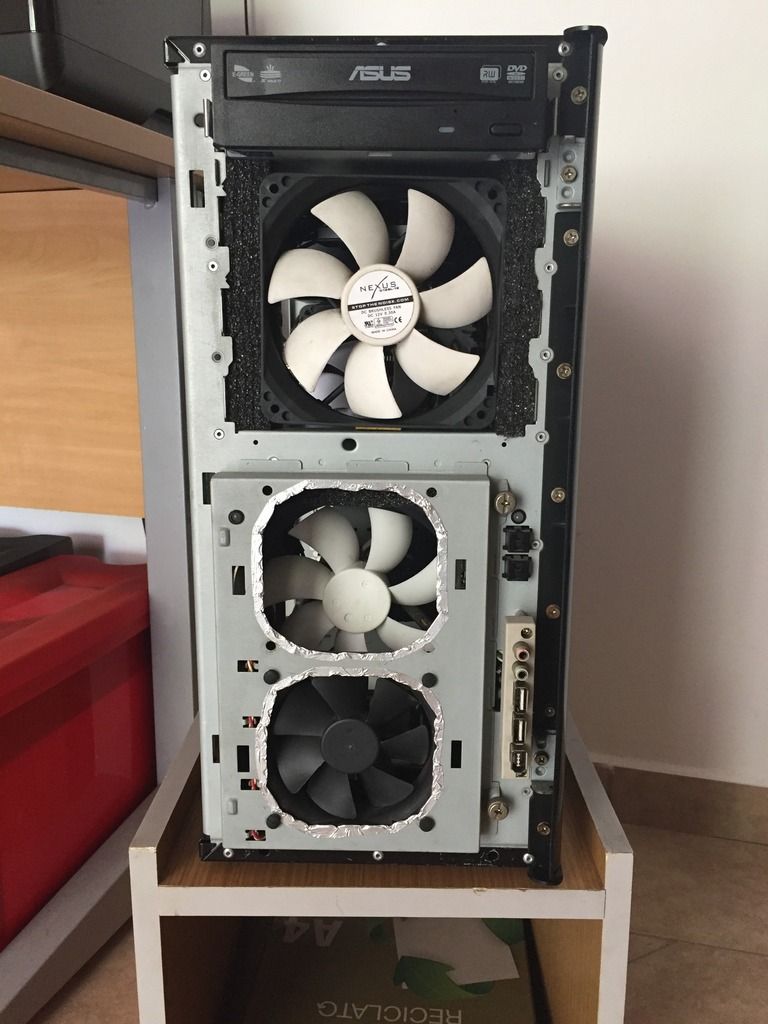 Regarding the CPU cooler, I decided to use my previous cooler: Thermalright Ultra 120 Extreme Rev. C. However, it was necessary to install the new Thermalright TRUE universal BTK adapter. I considered that this cooler is still a good option for the i7 6700K.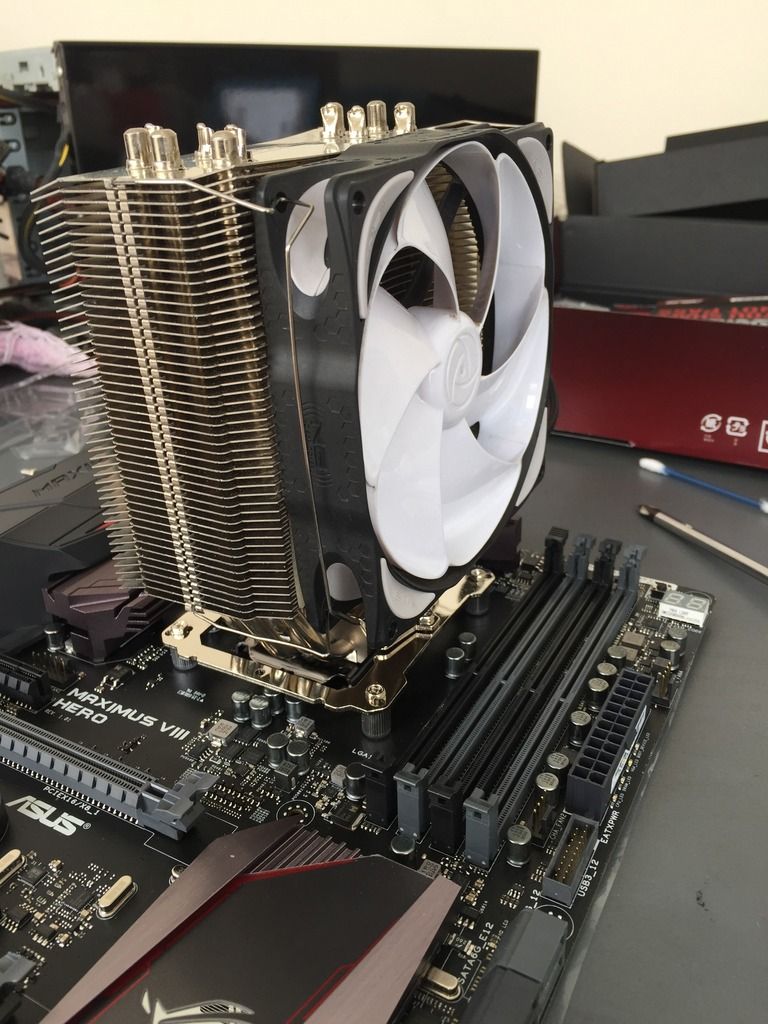 Even with all these fans into the case, the system is dead-silent. The fan management is performed by the Asus mobo at the Bios level. I am using the standard settings. The GPU temperature is: idle 39 deg C/gamming: less than 70 deg C. The current temperature is 28 deg C.

I am happy with this system. The Antec Solo is still a very good case, with some modifications. The only issue is that I remove the fan filters. I will need to clean the case from time to time.

Thanks to the experts of this site and coleagues of this forum. Your ideas were very important to my new setup.

Best Regards,

QJA

Marcos