---
HD4770 needs no introduction, especially here, among folks who appreciate low power consumption and silent/quiet operation


Just to reiterate on power (courtesy of Xbit Labs):




Pretty self-explanatory figures @ wall for a test platform with Q9650 @ 4 GHz, 1 HDD, etc., load measured while playing Crysis (PCLab.pl)




With my generic, but still decent power meter, I measure 103W in idle and up to 191W in load (Orthos + Furmark) for my PC (see sig).

I previously had AC S1 on 9600GT and 8800GT in full passive mode, so it was obvious the cooler could handle the oh-so-cool HD4770 easily. Just make sure you have AC S1 Rev. 2 as the original one has only one set of mounting holes (53 mm), and you need 43,5 mm distance. S2 will also do.

Some pics for your viewing pleasure
(if anyone wants moar pics I'll gladly share)

HD4770 by PowerColor, still with stock cooler, and naked: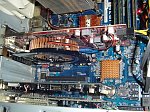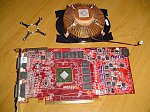 S1 or S2? Both will do but the stars have different plans for S2 right now:




This is how far you need to hack into the cooler - ca 1 cm; note the matching red heatsinks for RAM and VRM chips):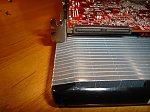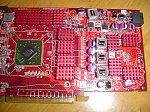 Not the prettiest thing in the universe, but works great; I had various kinds of snips, pincers & cutters available, but in the end the regular ones worked best (me being not very skilled with metal and all - I'm sure anyone can do it better):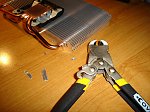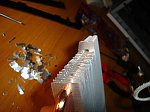 Remember - you will most probably not have to cut all the fins; I left 12 of them, but it might depend on your case (mine is P150, same as Solo).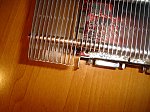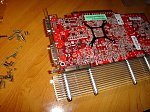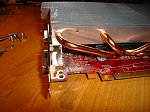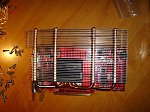 Fits good, feels good, looks good: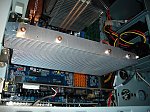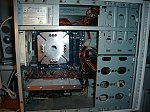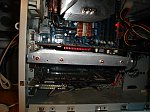 Temps after 10 mins of measuring, case is closed; ventilation: down front Fander 92mm @ 5V, back Fander 120mm @ 5V, PSU Fander 120mm @ 5V - means practically v little wind; stupid me, forgot to measure the temps for the stock cooler - but I remember the stock one at 27% (BIOS mod needed) would give ca 45 C in idle and > 65 C under load (speed going up to 40% ); the card runs at 830/900 MHz: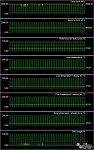 Worth it? You bet! It's nothing really revolutionary, neither for you nor me, but it does feel good anyhoo
Added bonus - warranty is not voided as there are no stickers blocking the screws etc.

I'll try and fit another 92mm Fander @ 5V on the cooler just to see how low the temps can go and how hi the card's clocks can go. But not right now… For now, I'm just gonna sit and enjoy the silence…