Hi!
I just finished swaping the fan in my Neo HE 550W PSU to a Nexus SP8025 12L-03. The swap was quite straight forward and I replaced the mounting screws with rubber gommets at the same time. Adding some pics anyway.
When I firts turned the system on the fan didn't start so after banging my head to the wall for not testing before installing I uninstalled the psu again to check the connectivity. Reconnected the old fan and restarted the system. Worked fine. At the second try with my new Nexus i saw the fan twiching at startup but it didn't start. Then I thought perhaps the undervolting from the thermal sensor didn't give the fan enough voltage to start so I raised the temperature by using a blowdryer directed at the heatsink of the PSU. After a while the fan started up.
I reassembled the system and let it run for a while.
After two hours of surfing and postig messages the Nexus PSU fan has not yet started. It's in a P180 Case so the board and the CPU temp is normal but the HD temp is 10 degrees celsius higher.
Do I need to worry about this or is the PSU allright as long as it doesen't start the fan?
Is it better to override the thermosensor and let the fan run at max all the time?
Will do some gaming to see if it starts up at harder workload.
Thankful for advise.
The original fan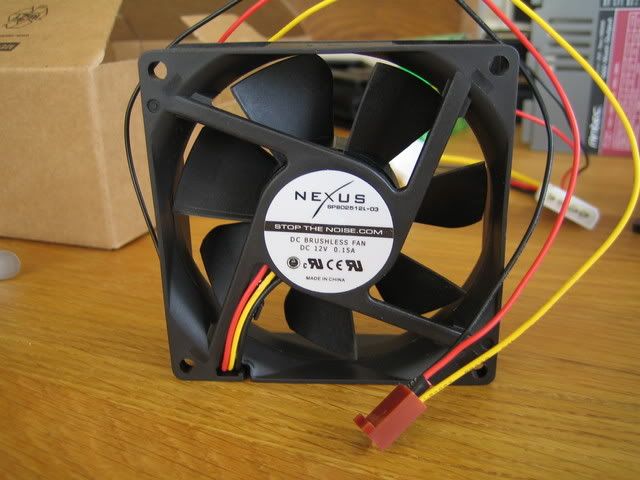 The Nexus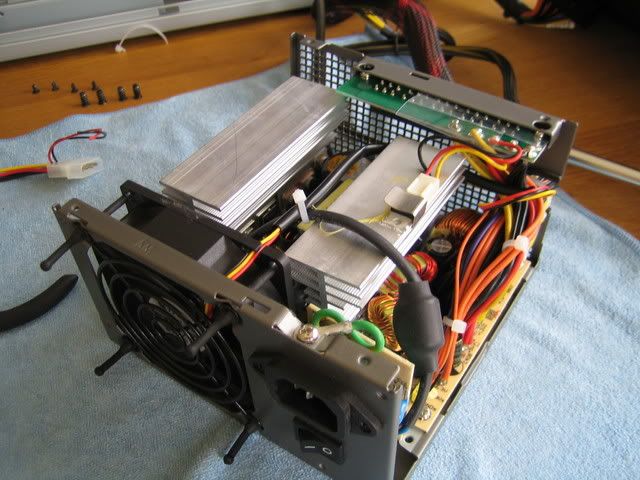 After the replacement. Note the thermal sensor on the heatsink.