Hi everyone! I joined a while ago, and I did ask for advices here and there, but I never actually put up any pictures of my computer. I have two computers--one is common-in-this-community SLK3000B, which is currently scrapped due to circumstances; another is an eMachines computer. You must be thinking, "what is wrong with you?" I know, but also due to circumstances, it can't be helped. I had an eMachines computer--all stock--but it had a terrible PSU and an awful heatsink as well as "hot enough for you" Celeron D. I decided I had to change things.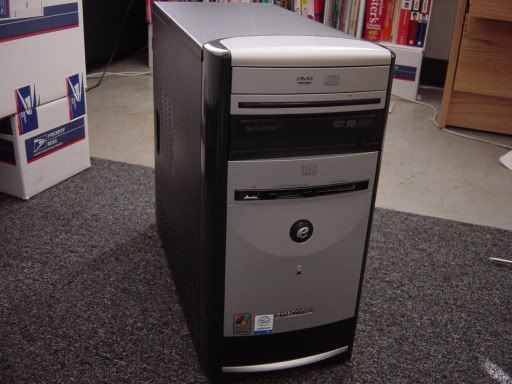 It's my eMachines case--all cleaned out. Nothing inside (with exception to CD drive and memory card reader) is stock.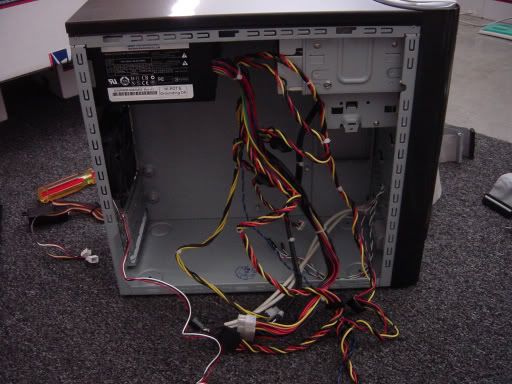 It's all empty inside. You may notice the black PSU instead of your OEM PSU, which is...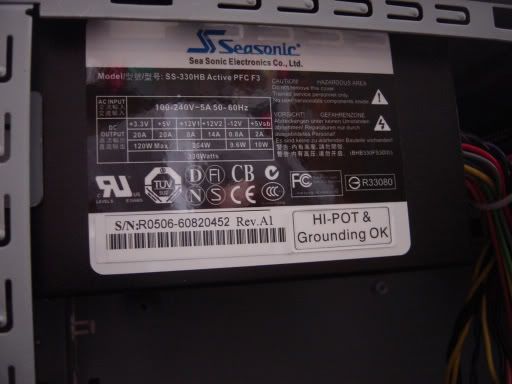 Seasonic S12-330. PSU was among the first to go.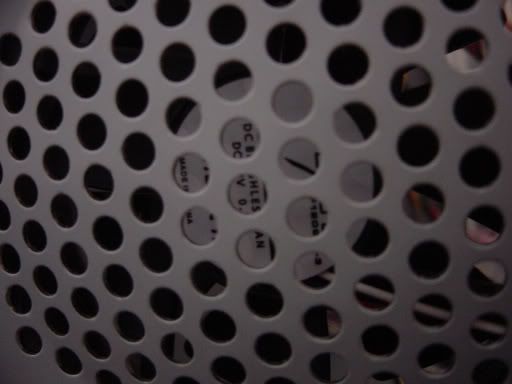 Behind the grill is a Nexus 92mm super silent fan. I once thought about putting on a Zalman fan due to its cheapness, but things did not turn out well. Remember, guys--quality over quantity.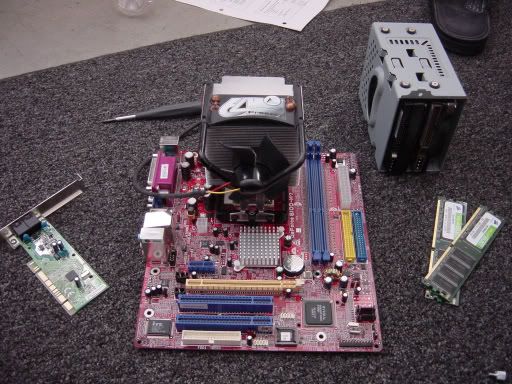 These are some of the other parts that are to be used:
Biostar NF4 4X-A7 Micro ATX board
Sempron 2600+ Socket 754 CPU
Corsair ValueSelect 512MBx2 DDR400 RAM
Some modem left over, a legacy from the original eMachines parts
Arctic Cooling Freezer 64
Western Digital WD1600JD 160GB hard drive
Samsung SP1614N 160GB hard drive (JVC)
Currently I'm not happy with Samsung drive at all; it's way too noisy and it shakes up the whole computer.
So let's get to the assembly part: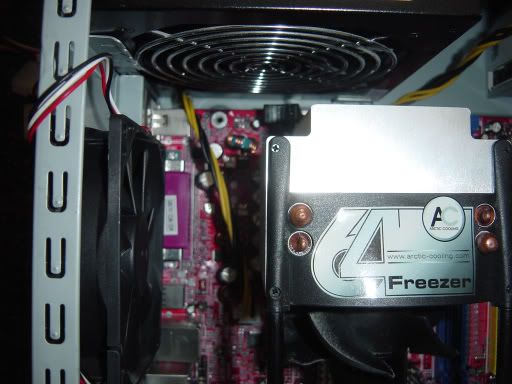 I tried to make the computer as clutter-free as possible. I tucked as many cables as possible behind the motherboard. Is it a good idea? I don't know, really--but at least it gets the cables out of the way.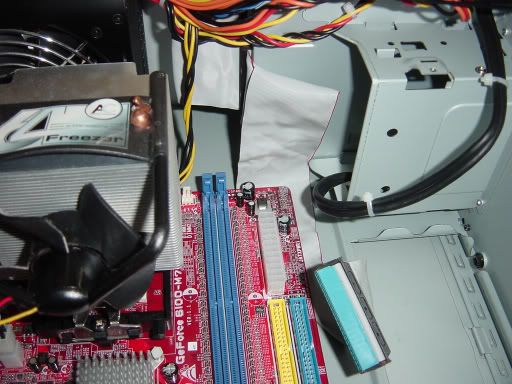 I had some trouble stashing the IDE cables from the CD drives away. Took me quite a few minutes to realize that I can fold the cable on the same spot twice and will work just fine.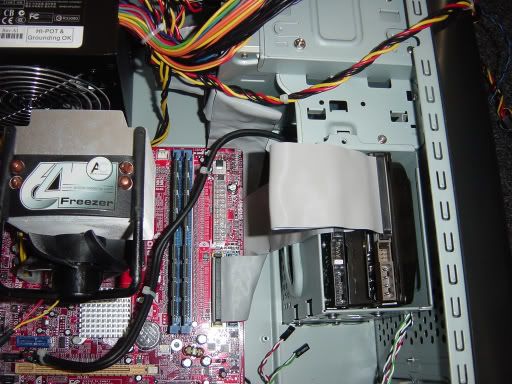 Hard drive part was somewhat easier. I know I should softmount the hard drives, but as I lack tools to do so, it will have to come later. Besides, I'm moving soon so softmounting might spell trouble. At least I managed to put rubber bushings between the screw and the bracket... although I doubt it helps much if at all.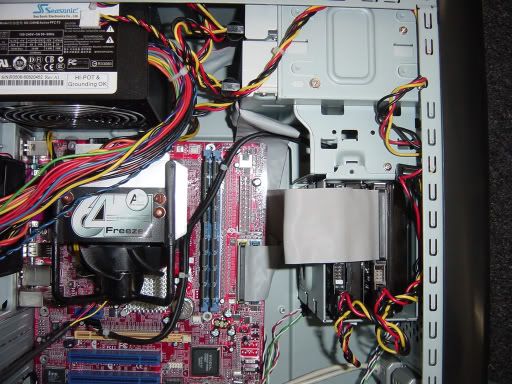 eMachines case is a terrible place to work in. It's small, cramped, and there's no way you can reroute any of the cables.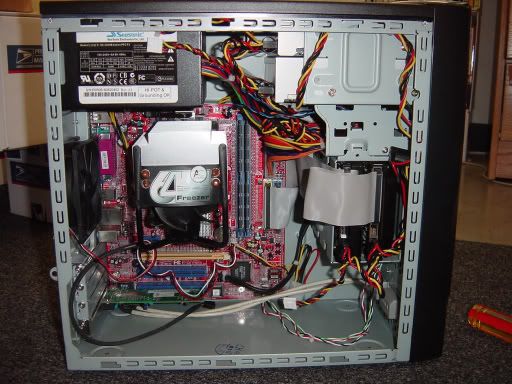 And... everything's wired! Arctic Cooling Freezer is running passively thanks to Seasonic's large fan and a Nexus fan working at 12V. All I hear from my computer are noise from the hard drives. Western Digital hard drive is actually quieter than the Samsung drive; I guess it shows to be having a JVC motor.
The temperature of the rig, though? Nice. CPU idles at 32 degrees celsius, and both my hard drives are happily spinning at 35 degrees celsius. There is also a fourth sensor--I don't know where it is, but I think it is a northbridge / onboard graphic chip--and it says 40 degrees celsius, which is also fine, whatever it is.
Thanks for looking!
[/img]