I've been coming to these forums since 2005 and posted my first silent system in December of 2005, since then I have gone through many iterations of PC (see
here
and
here
) getting new hardware, new cases new cooling going from single to dual and now to quad core. Now it's time for the next generation of my Quiet PC
According to what I have counted this is now revision 6 of my PC, one or two of those were just a rearrangement of cooling not all hardware revisions and this site has taught me allot over the years. So much in fact that I don't really come here all that much any more, I like to read theodd review but I don't come to the forums that much I feel I now have a good grasp on what makes a quiet PC. But I do like to come back and share what I have learnt by showing the new PCs I build. So without further ado here is the latest incarnation of my girl Talula.
Components
Case: Antec Solo
Mobo: Asus Maximus Formula
Processor: Intel Q9450 @3.2GHz
Graphics: Geforce 8800GT
RAM: 2x1GB Corsair Twin2X
Hard Drive: Seagate Barracuda 7200.10 160GB
Samsung Spinpoint 500GB
Samsung Spinpoint 500GB
PSU: Seasonic S12-430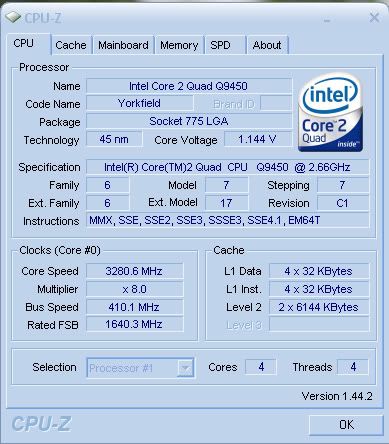 Cooling
CPU: Scythe Ninja Plus RevB
Scythe Slipstream 120mm
GPU: Artic Colling Accelero S1 Rev. 2
Nexus 120mm
Case Fans: 2x Nexus 120mm
PSU: 1x Yate loon 120mm
Fan Speeds
CPU Fan: 750 RPM
GPU Fan: 650 RPM
Front Fan: 500 RPM
Back Fan 750 RPM
Temperatures
(oC)
Idle
CPU: 33
GPU 40
HD:
Sys: 32
Store: 29
Store: 28

Load
Idle
CPU: 49
GPU 53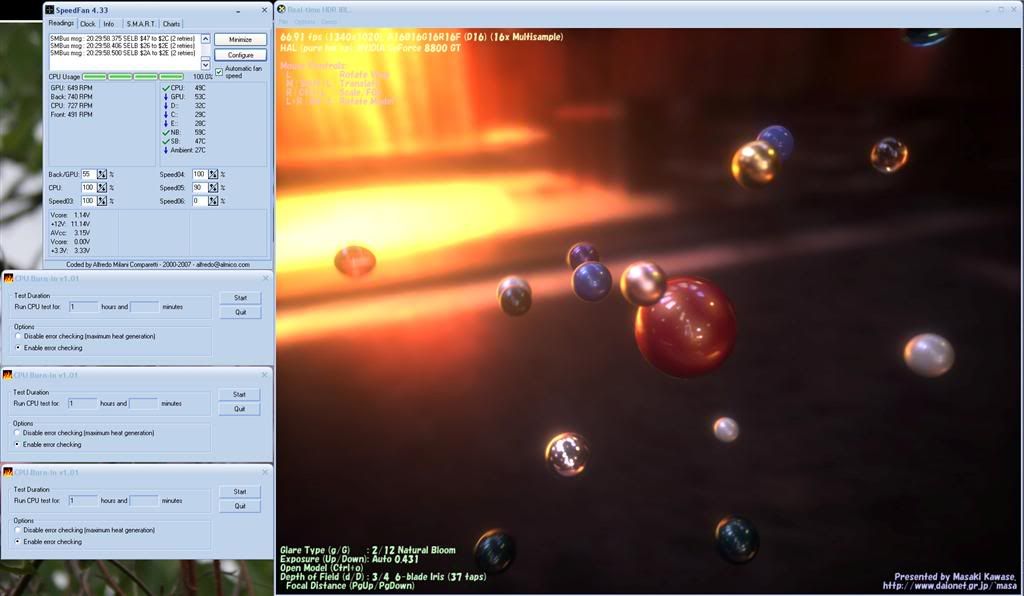 All temps are taken from Speedfan
The System is loaded using 3x CPU burn and 1x rthdribl.
The sound level as you might expect is very low the hard drives are the loudest parts of the system and as computer noises go it is quite pleasant I can't hear any clicking or whining only a slight woosh. While the hard drives are running the fans become inaudible as they are spinning at such low speeds.
And here are some pictures of the system for you to see how I have put this together.
An Overview of the system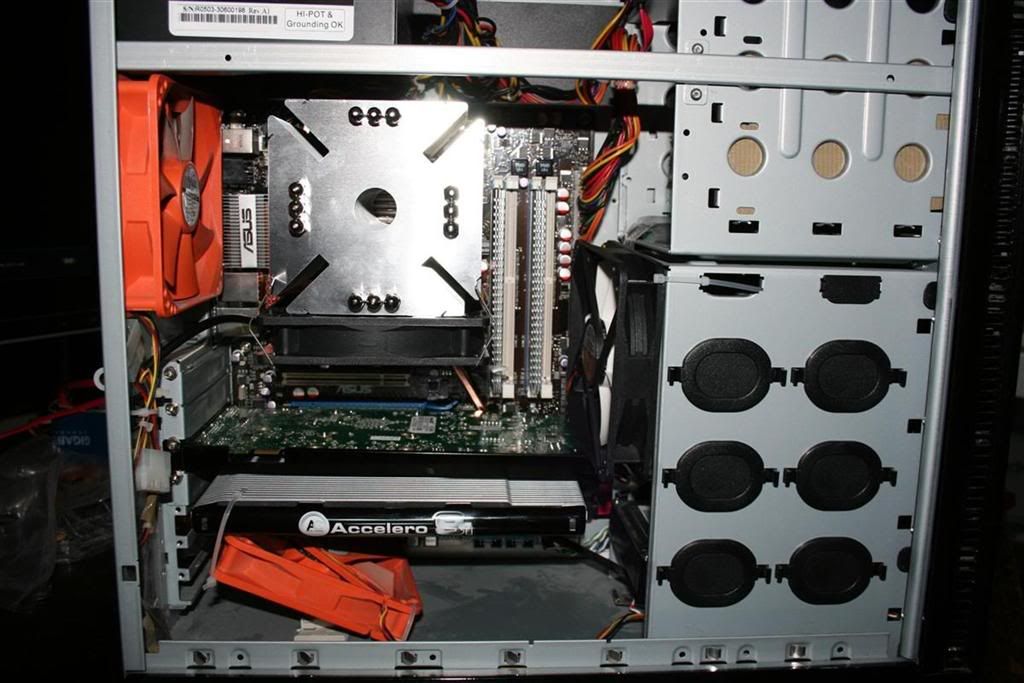 The CPU and RAM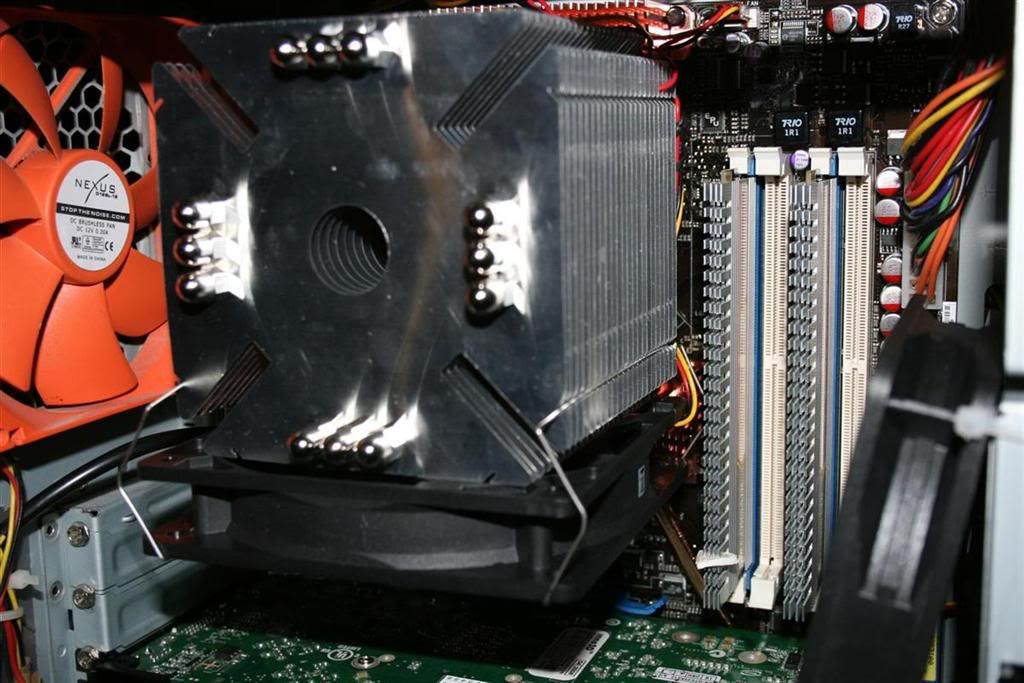 Rear intake for the Graphics card
Front intake for and Hard drive cooling
And From the other side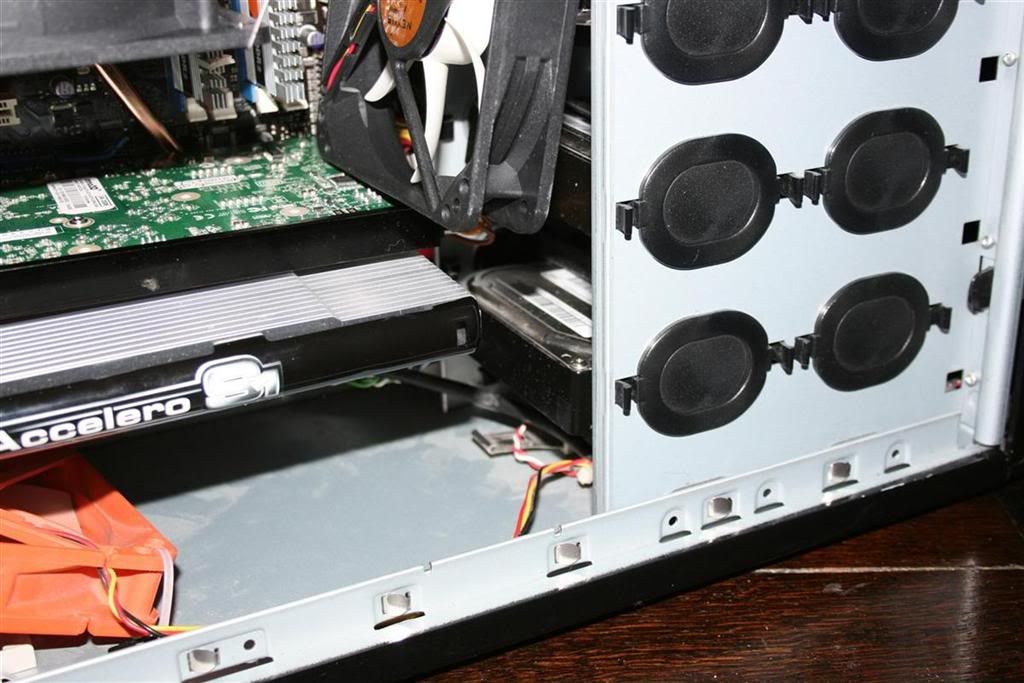 Exhaust and PSU fans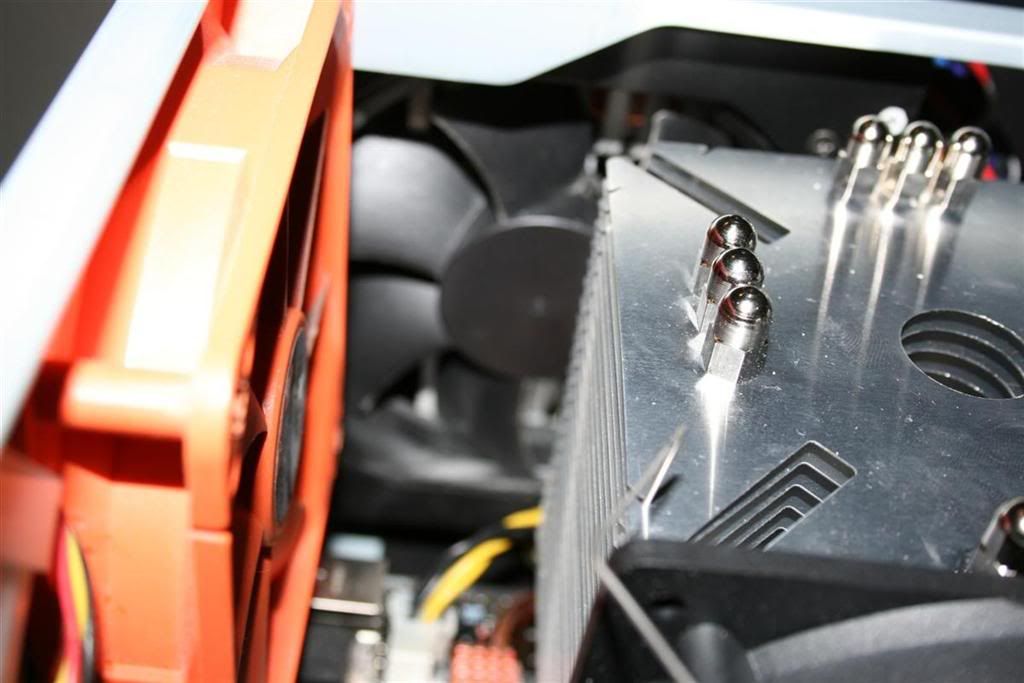 CPU Fan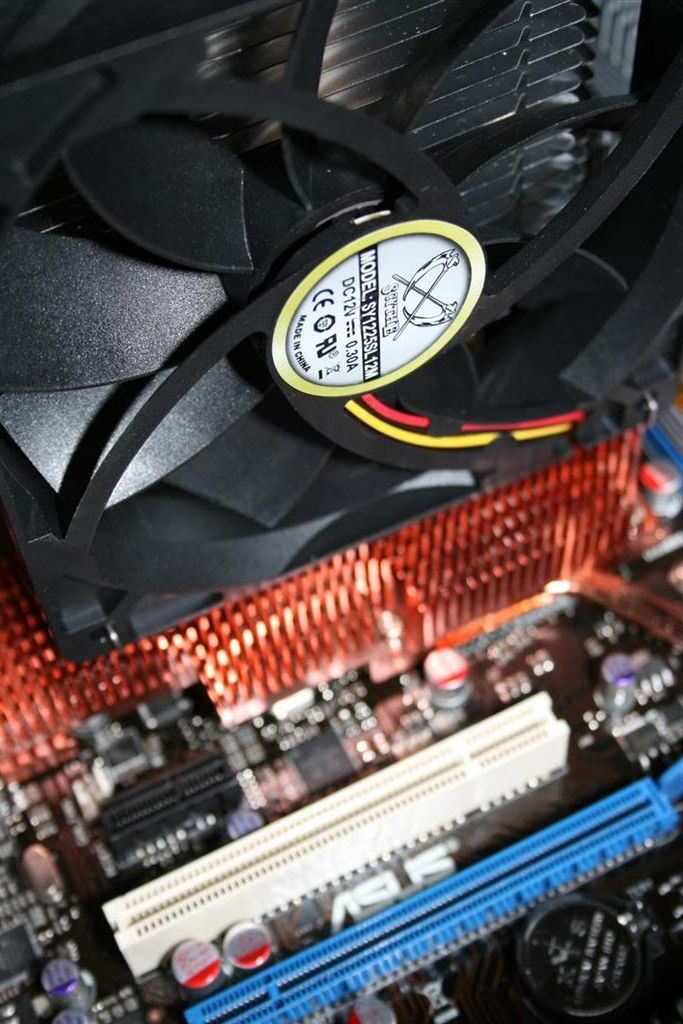 And finaly the outside of the case with my Snazzy draw