I just finished building this small thing. My previous system was a "standard" system with a P182, E8400 etc but I never really needed that much power. As long as I can decode 1080p x264 I'm pretty happy. I seldom play games and when I do it's Half-Life 2 or older stuff.
Silence and low power consumption is important to me and small size and portability is always nice. This system idles at ~52W AC compared to my previous Intel based system that idled at ~69W. Not a very significant difference but still.
It was quite easy to build in the NSK1380. I built a similar system in a NSK3480 not long ago and that case seemed smaller and more cramped. The NSK1380 is much more open.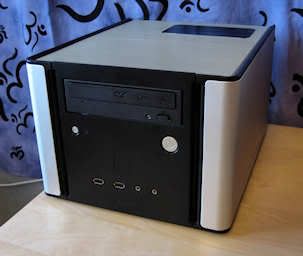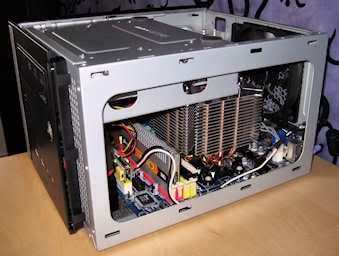 I had to do some dremel work to the drive bay to make room for the Minja. Luckily the Minja is short enough for the DVD-RW to fit, a few mm more and I would probably have to mod the case of the optical drive or skip the drive all together.
Fitting the S1 was also very close, not much room to spare.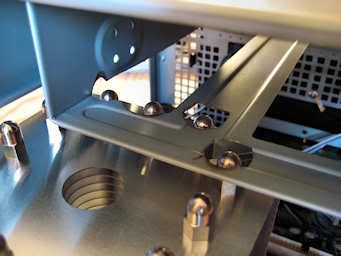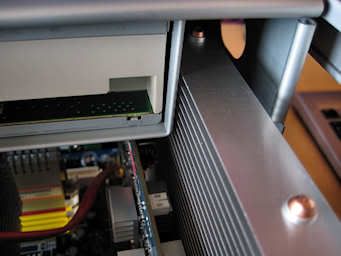 My SSD and HDD are zip tied to the front of the case. I'm not too proud of that sloppy installation but couldn't think of any other way. I wish the HDD was more suspended from the case. That foam doesn't completely stop the vibrations from the disk.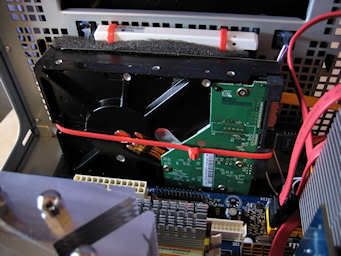 The NSK1380 is a very nice little case and I strongly recommend it.
edit: Thought I might add a list of the hardware. It's listed in my signature at the moment, but that might change in the future.
Gigabyte GA-MA78GM-S2H rev1.1
AMD X2 4850e w/ Minja
2 x 2GB Corsair PC6400
Sapphire 4670 w/ S1
M-Audio Audiophile 192 (you cannot see it from the pictures but it's next to the 4670)
PicoPSU 120W
Scythe Slipstream 120mm 800RPM
Mtron MOBI 16GB
WD GP 1TB
Pioneer DVR-216D