Not too original, not too bold, but still a nice, silenced computer.
Specs:
Gigabyte GA-P31-DS3L
Intel Pentium E2200
Kingston HyperX PC8500 DDR2 2x1024MB
Asus GeForce 9600GSO 384MB
WD EcoGreen 500GB
Antec NeoPower 430
Antec Solo case
Thermalright TRUE
Cooler Master CoolViva Z1
I'm running all the fans at 5 V. Now, some of you might argue that the TRUE wasn't made for low flow, but it has done its job nicely. Of course, when you're cooling a stock E2200, not much is really required...
The VGA-cooler is a cheap one ($20-30) from Cooler Master, but it's doing the job perfectly, cooling the 9600GSO.
Noctuas are overpriced and "loud" by the way, so I am going to swap them for some Nexus' (for 1/3 of the price...).
The HDD is the WD EcoGreen 5400rpm, which supposedly is very quiet, but I am not entirely in favor of that assertion... Perhaps these type of drives just aren't that quiet.
If anyone should wonder, the foam is of low density, and is actually for speaker boxes. While it hardly reduces vibrational noise, air borne noise is hopefully reduces a bit (I really haven't tested without it). And, it is of course more esthetically pleasing.
This computer has been pretty much unchanged since august 2008. Except for changing the PSU-fan.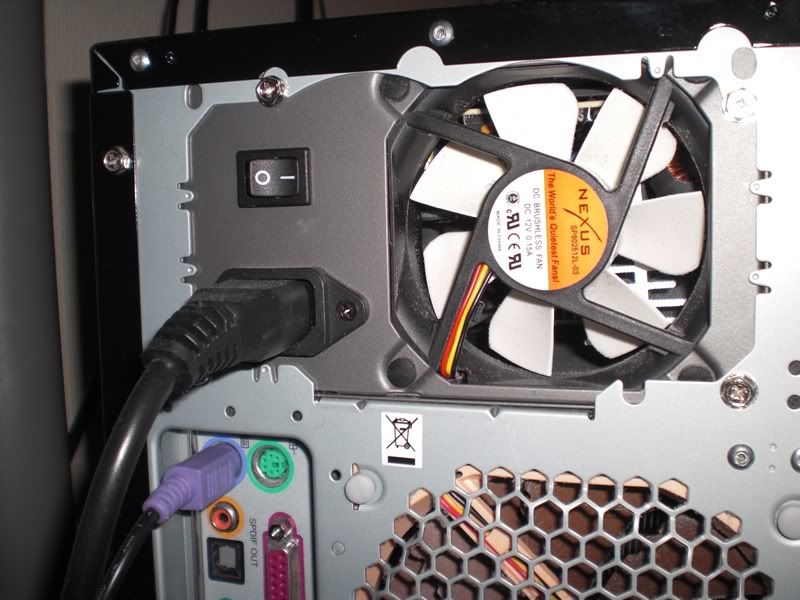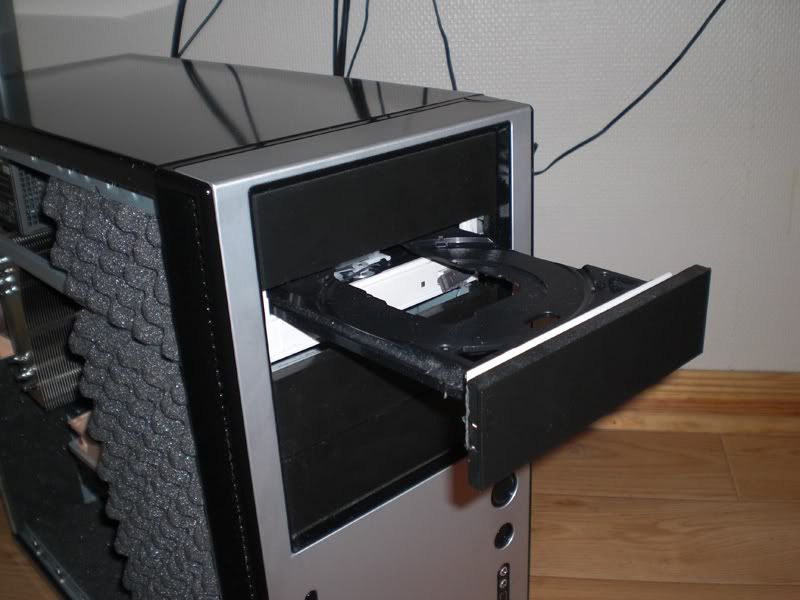 Excuse the dust.