Well here are some shots of my Antec 300.
Asus P5Q Pro Turbo
Q6600 Intel Core 2 Quad (OC'd to cpU 3.0Ghz fsb1333)
HD5750 Sapphire Vapor X
Coolermaster 212+ CPU Cooler (1 cm fan and 1 silverstone fan, switch to noctua 120mm when i take them out of my HTPC tonight)
ModXtreme Pro 500W Modular PSU
2GB Dual channel DDR2 Kingston Hyper RAM (2x 1GB)
4GB Dual channel DDR2 Kingston RAM (2X 2GB)
LG DVD Read/ write
Samsung 640GB F1 HDD
Case Fans - Front intake 1x Noctua 120mm, 1x Nexus Real Silent 120mm
Rear Exhuast 1x Silverstone 120mm, Top Exhaust Antec Tricool 140mm
3 Perforated PCI slot covers.
Ive Cut out the front fan intake grills, ive cut the plastic out of one of the 5.25" bay covers to let direct outside air flow to the CPU cooler (push - pull out the exhaust)
Used Extensions for the 24Pin ATX and 4Pin ATX power cables.
Im looking at drilling holes in the bottom to mount my PSU face down.
Im also looking at case holes to route the wires, as you can see from the pics its not bad the way it is, but theres always room for Improvement.
possibly mount a 92mm Noctua in the bay cage to direct more outside air at the CPU. all fans set to low rpms are barely audible(aside from the 140mm which im working on)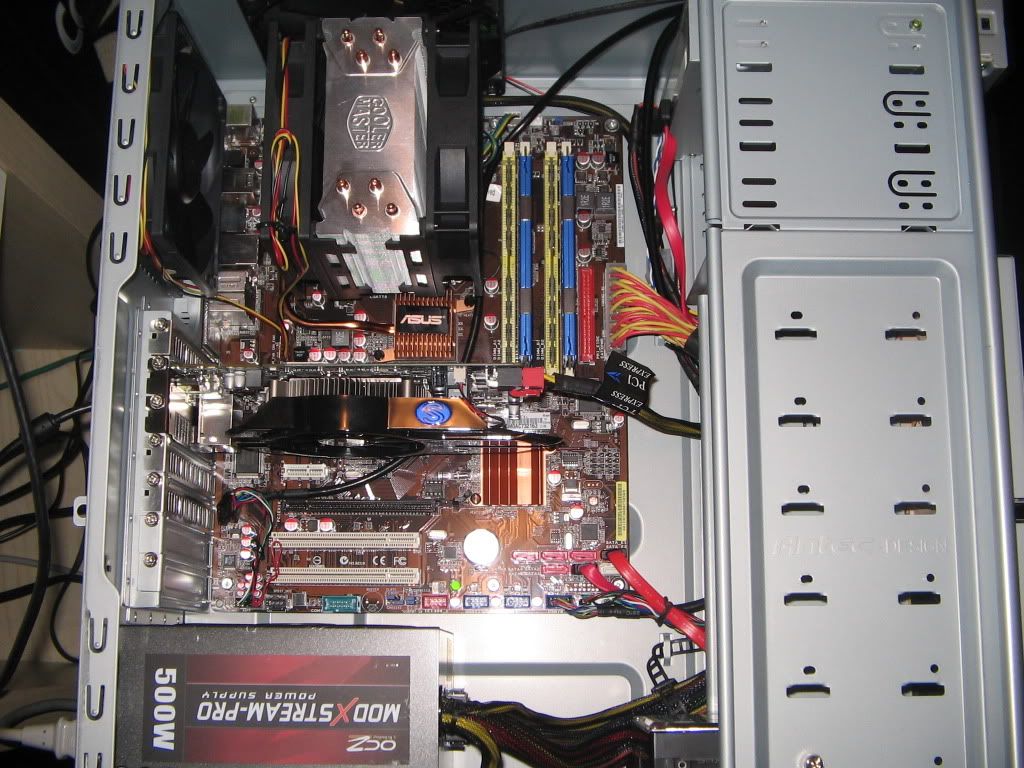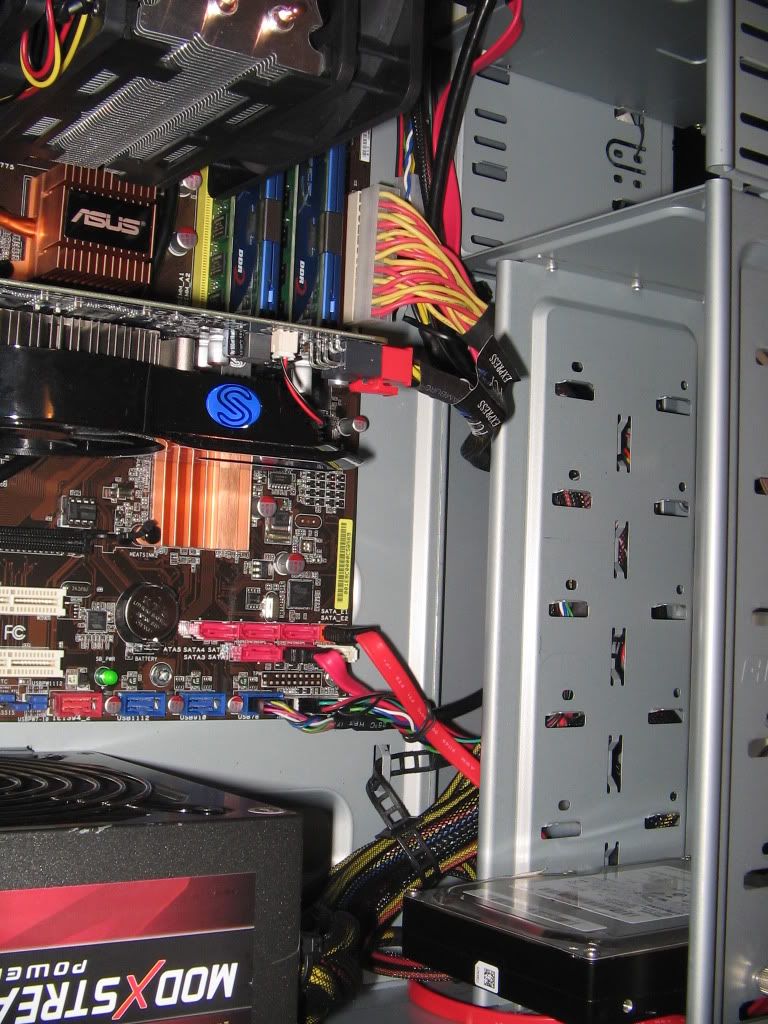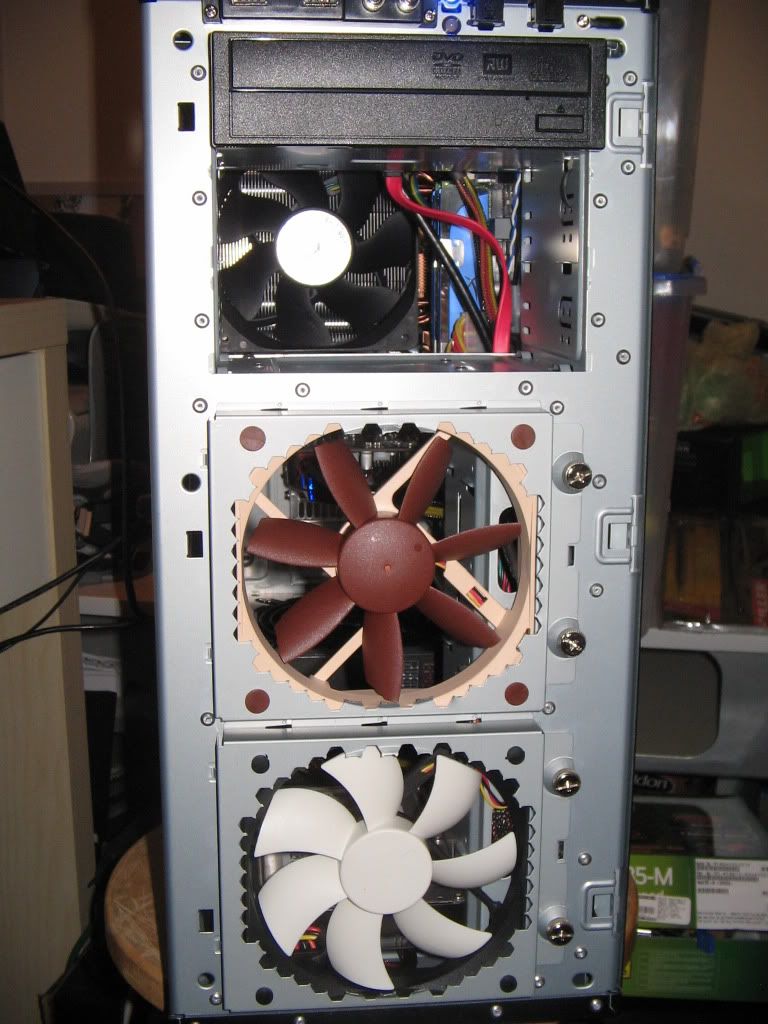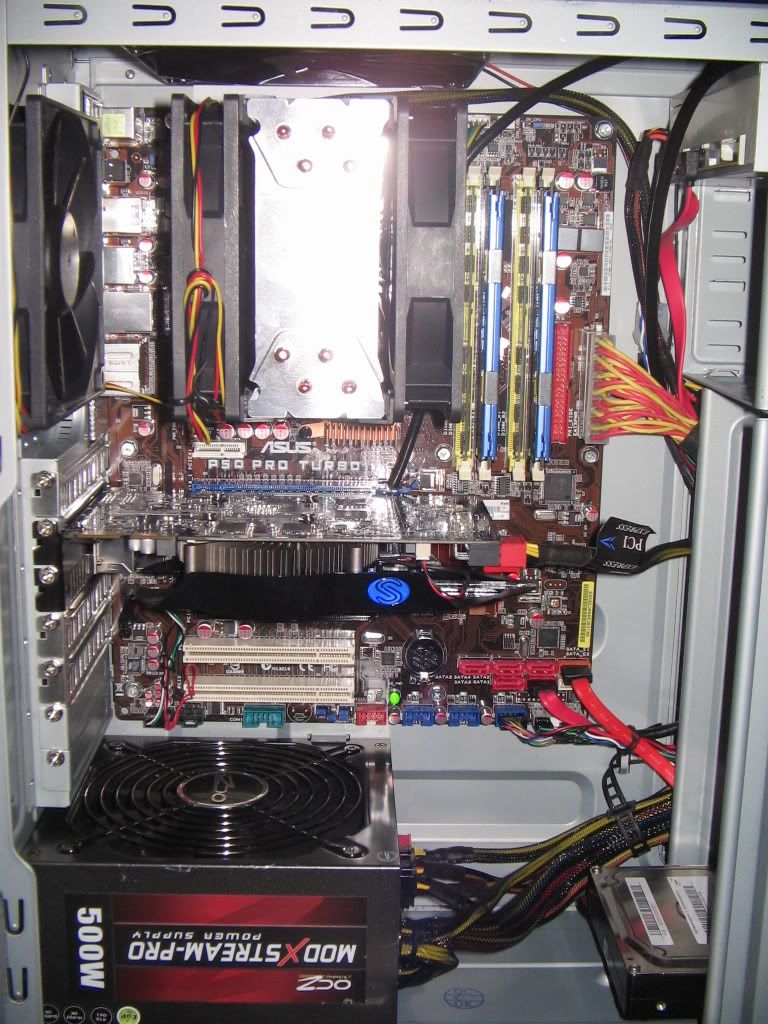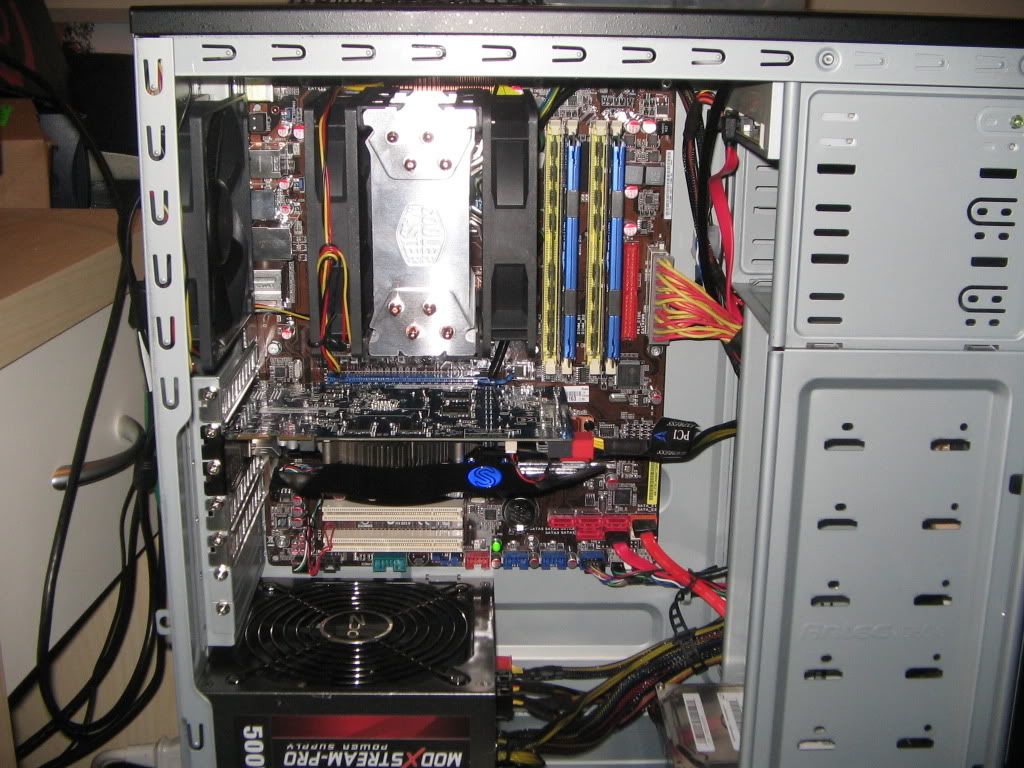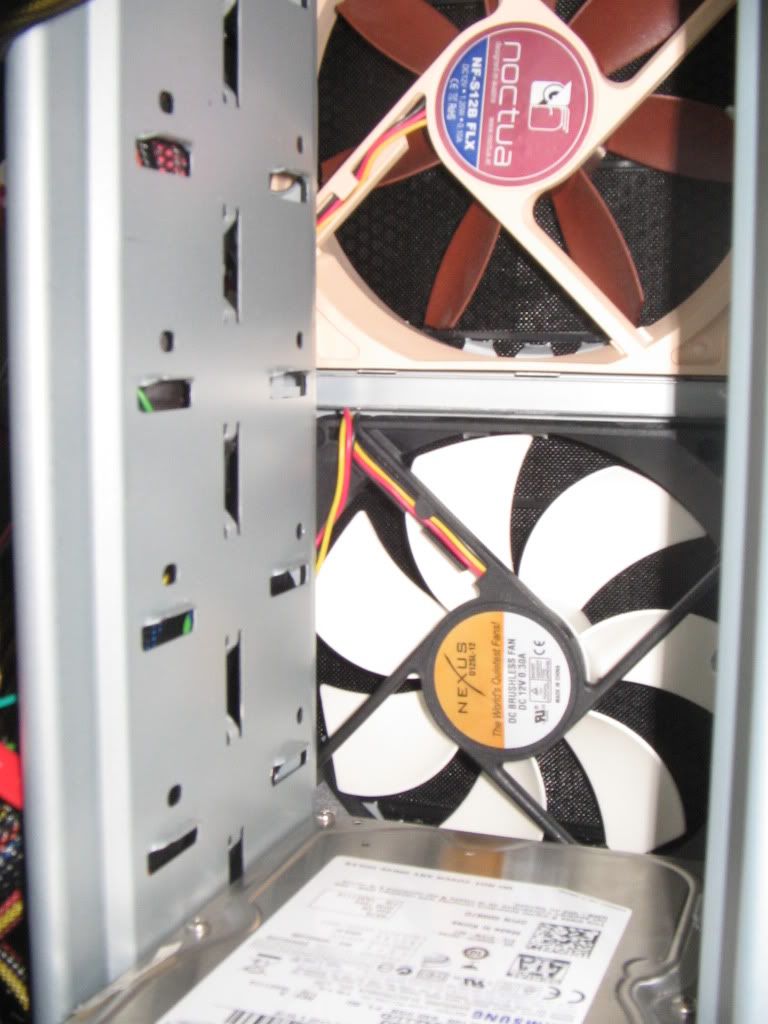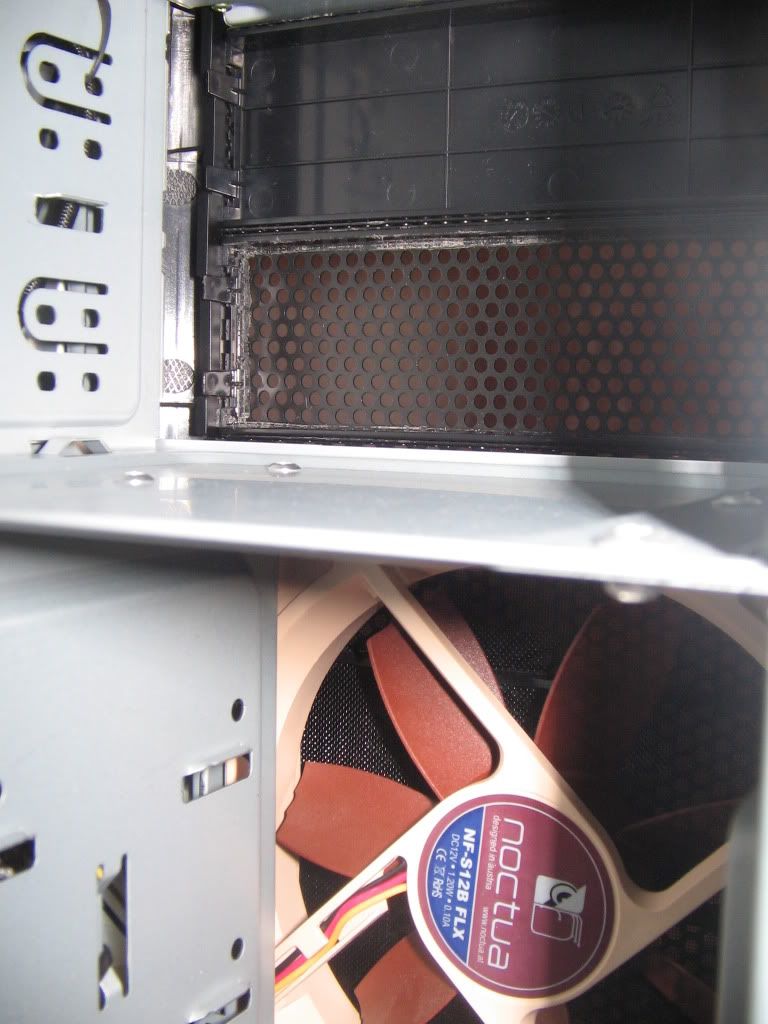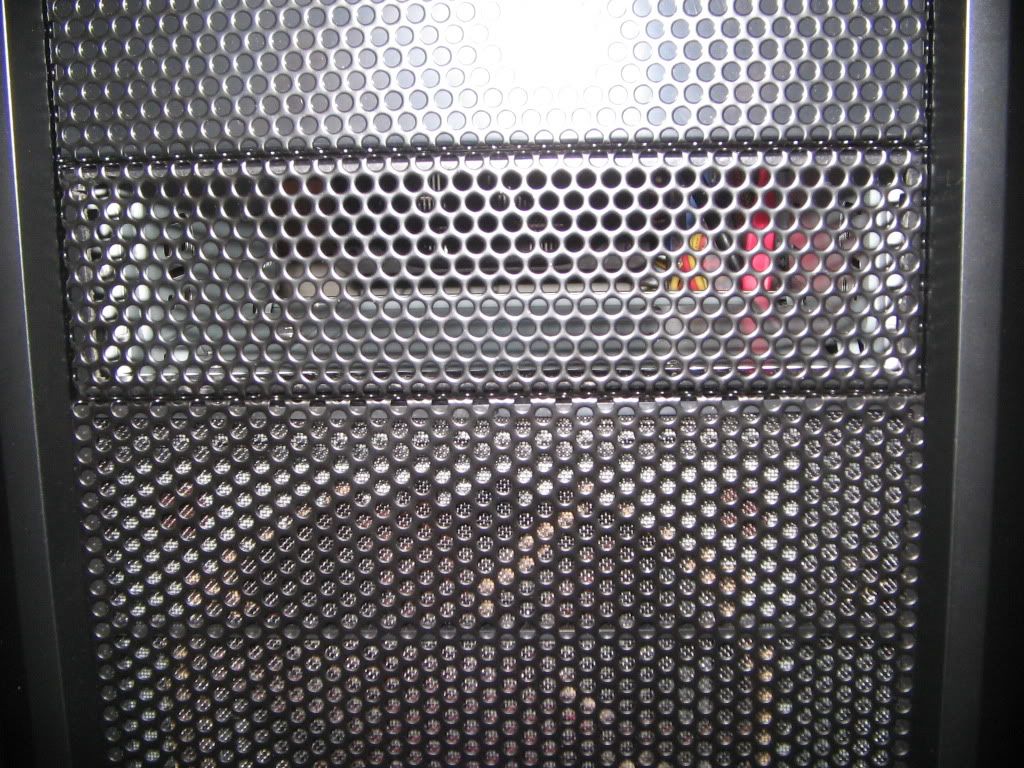 [/img]