DIY Aluminum case for a Laptop Motherboard.
I made an aluminum case for an old Laptop motherboard the laptop had a caked screen and it did not made sense to replace the screen.
It seems I ca not embed a video here so I will just make a link to the
VideoLink
EDIT:
I decided on request to also post some photos the same that are also in video but at better resolution.
There are two aluminium plates 2mm in my case but I recommend that the top one be 3 or more mm more is better.
I used aluminium standoffs they are number 4 about 2.8mm but it will depend on your motherboard also the length in my case was 6.5mm at the bottom and 18mm on top.
You can find the standoffs and screws at Digikey or maybe local hardware store. The aluminium plates I ordered from eBay cut to dimensions and I made the holes.
You can use the same method for a mini ITX motherboard if you do not need any extension boards or even larger motherboards.
I used an USB to PS2 adapter on the third USB and a SATA to CF to replace the HDD but this is not necessary the problem is that Laptop BIOS are limited and did not recognised the SATA to CF adapter and even worst it wait for 35 seconds before booting from the next device in my case SD-card reader where I have syslinux as bootloader just load the kernel and initrd files usually under 10MB and the rest of the OS is on the SATA to CF that is recognised by the Linux kernel and it boots the custom Ubuntu 10.10 in about 30 seconds.
The other part with the BIOS thinking it has an internal LCD and not being able to start a live distro at more than 1024x768 was solved by using video=LVDS-1:d at load as kernel commandline in syslinux.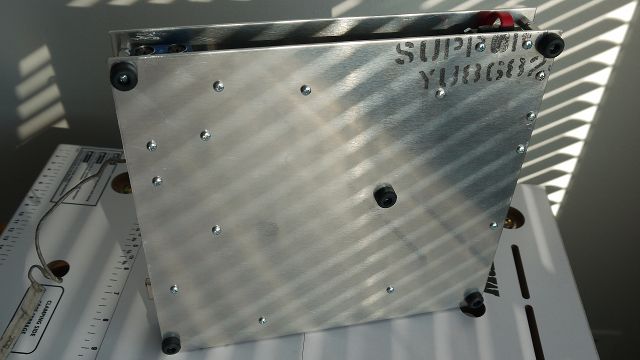 ZOOM
ZOOM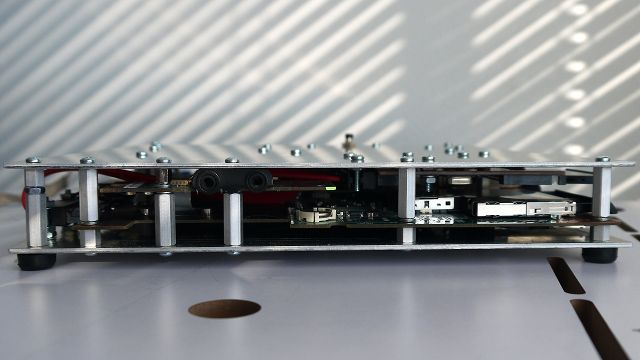 ZOOM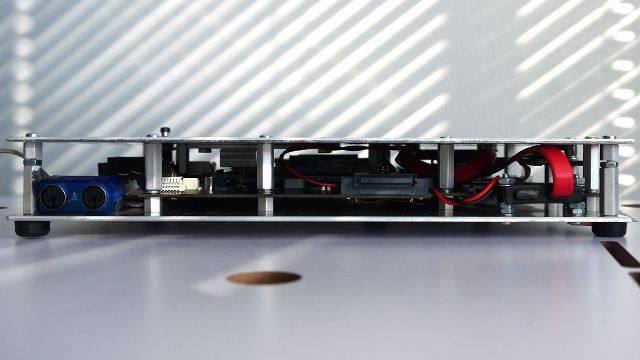 ZOOM
ZOOM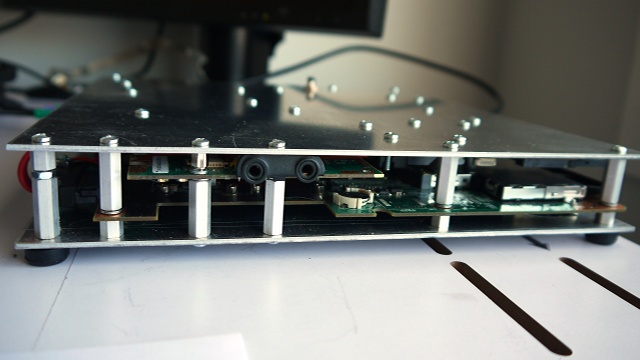 ZOOM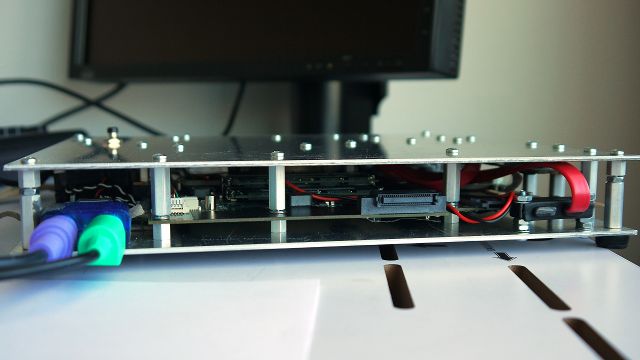 ZOOM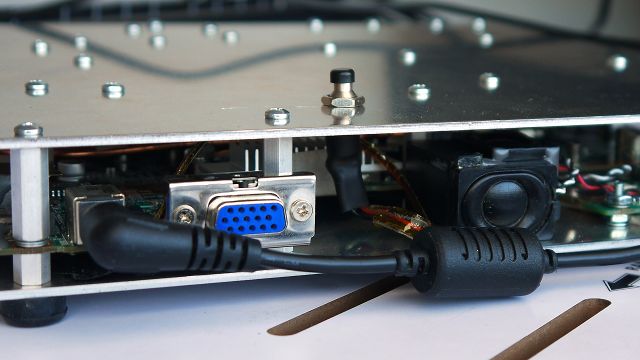 ZOOM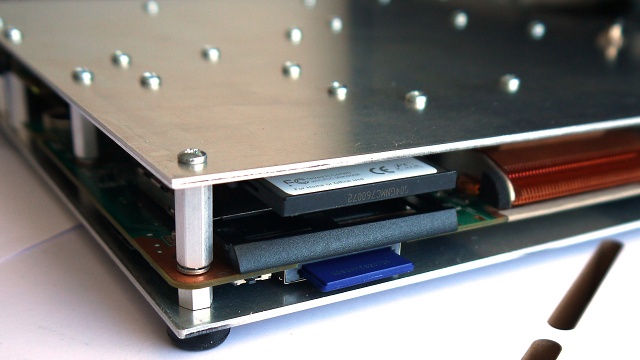 ZOOM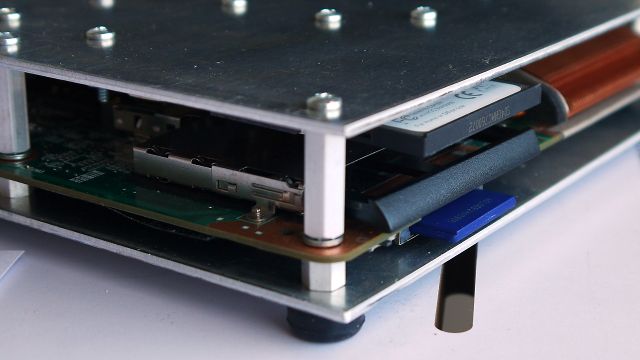 ZOOM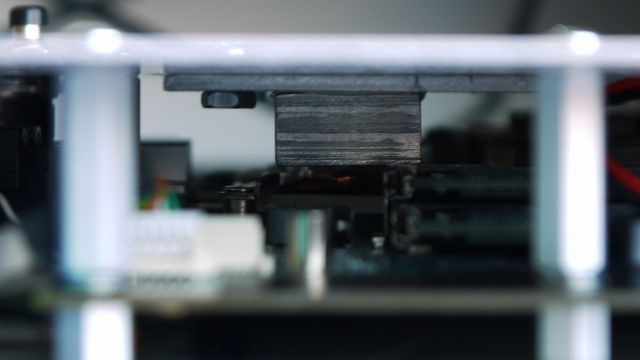 ZOOM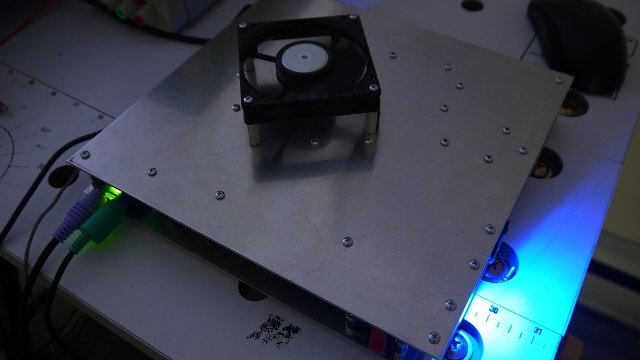 ZOOM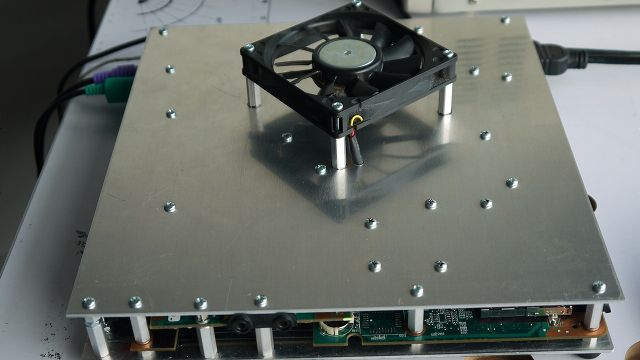 ZOOM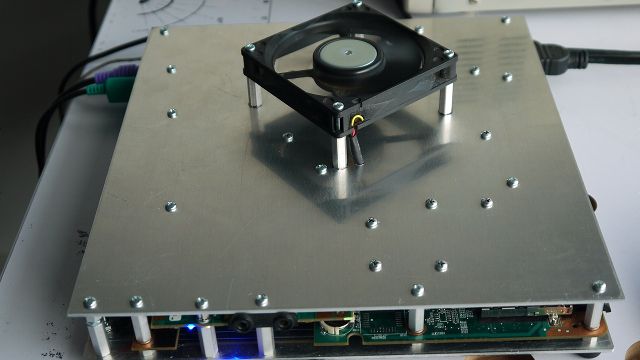 ZOOM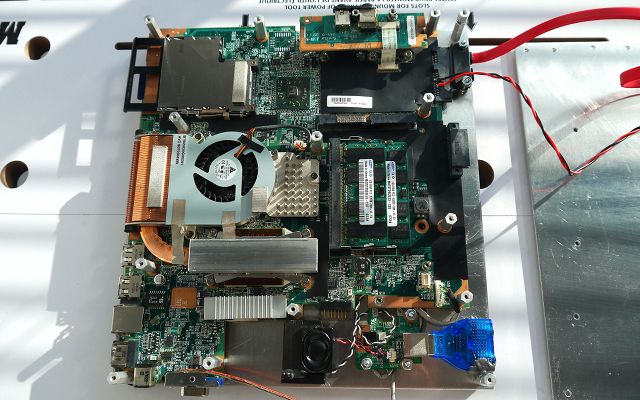 ZOOM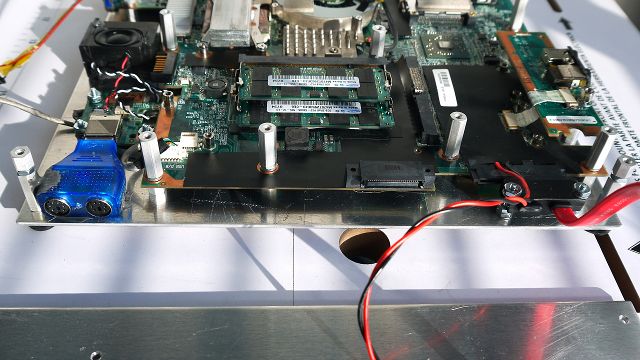 ZOOM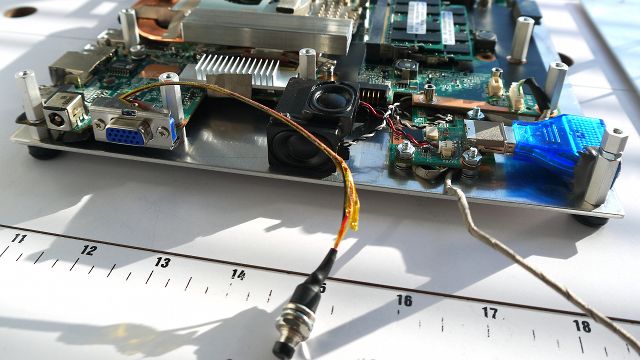 ZOOM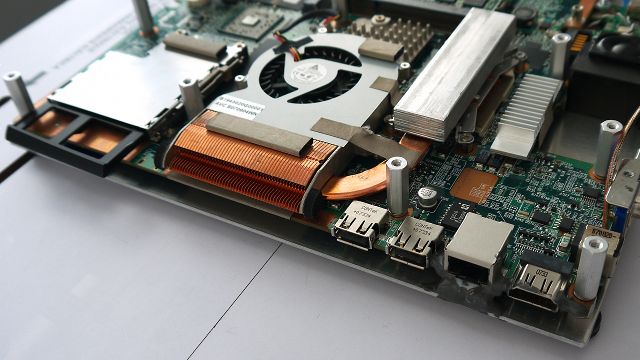 ZOOM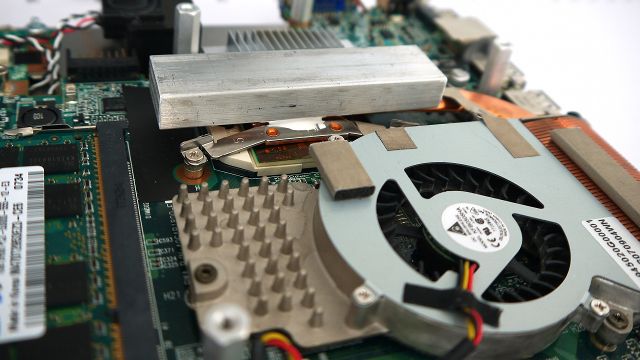 ZOOM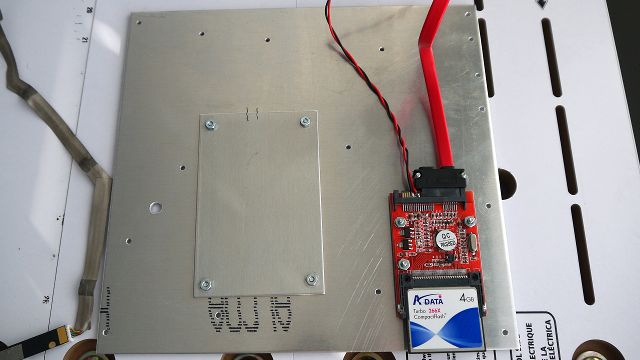 ZOOM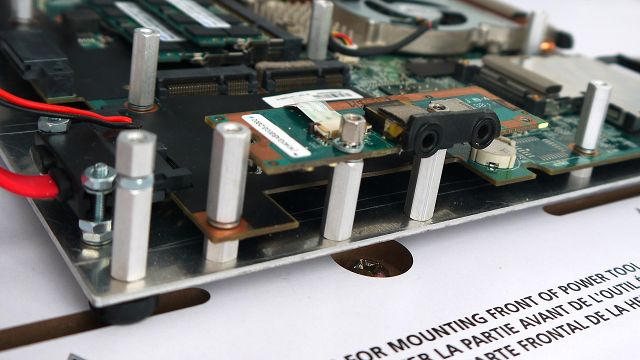 ZOOM