I was just wondering why isn't H440 mentioned here more as a contender to silentpc builds. It still has sound dampening installed and looks similiar to Define series, so I wonder what your opinions, experiences or recommendations for a long time satisfied R4 user would be?
I'm in the process of making a new quiet
air cooled
gaming build but this time I am thinking about something different. Define series is great and all, but maybe I want a change?
First there is the window. I didn't care much for this in the past, although my builds were very tidy and pretty on the inside, I prefered silence over functionality, and closed, sound damped cases like the R4 were exactly my style. But with all these new components coming with Aura Sync these days now it almost seems like a shame to just hide it all away, again.
And when I thought about using the window version of the Define series it always seemed to me a bit too... small and... blocky? Don't know what it is, but I liked the closed off basic version much more. H440 on the other hand, makes it look better somehow... It feels like H440 was designed completely with the window in mind, while on the Define it's just cut out and attached onto it, feels a bit off there imho, or it could be just me.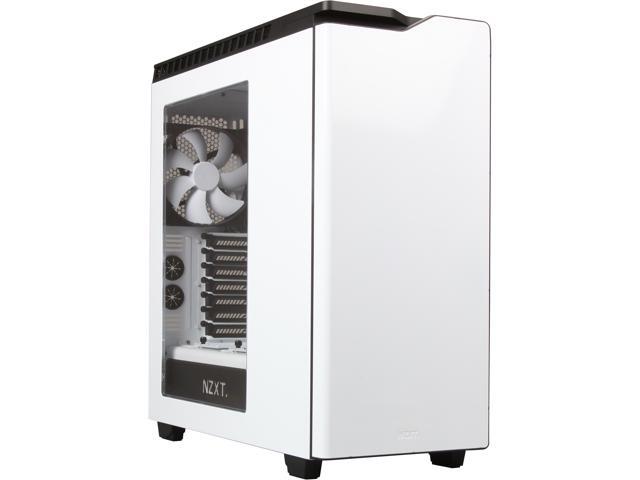 When I first saw the H440 I didn't know yet what it was, but I really liked the closed of PSU part. This alone just made the whole case feel on another level.
But I'm not sure how it helps with cooling. It does seal the PSU away from the GPU and prevents the two of them to exchange hot air between them which seems great, but this way it completely blocks the top part from the PSU venting holes and I'm a bit concerned about this, is that ok?
Or do I just turn the PSU upside down?
So I'm pretty much just concerned about the PSU part. I made another thread looking for the most efficient, quietest PSU that would not cause noise up to 500W loads and I was willing to go up to 1000W titanium series, because right now the only problem I have in my current R4 build is the power draw and heat caused from the 1080 Ti that makes my 700W ASM XZero hot and unacceptably loud (but this wasn't the case with GTX 970 which has 1/2 of the power draw).
Would this setup with closed off PSU bay in H440 work for better or worse? In my theory it should be a lot better, since GPU and PSU won't be sharing same hot air, probably both of them running cooler, as long as PSU won't be choking below there - will it get good airflow?