cman00 wrote:So I'm finally going to use my Winmate to build out my new HTPC/file server and I believe I'll need a custom solution for mounting the power supply.

Here are my questions:

1. I think the easiest way to mount my PS would be to do so internally, away from the back edge of the case (Silverstone ML03B). To do this, I assume I will need to buy/make an adapter from the 4-pin power connector and likely run the extension to the 4 pin atx on the PS. Would this item from ebay work?

http://www.ebay.com/itm/5x-Power-DIN-4- ... 460289d35a

Would it be a simple process to solder some wires from the connectors on that unit to a 4 pin molex-like head? The main reason I"m asking is that I need to know if this is the correct adapter AND whether it'll be simple to solder to those featureless pins.

2. I saw that you had some fancy mounting pins in another thread. What hardware are folks using to mount this unit to their cases?

Thanks in advance for your help on this slowly decaying thread.
Sorry I'm not that active on this forum. I'm quite busy at the moment and do not have much time for this power supplies.
Also I do not have that many left.
1) Your case Silverstone ML03B is not that different from the one I have. Did you seen the way I mounted my PSU's on the case. I use a dual PSU even if I do not actually needed.
The 4 pin mini din in the link is the same type as the one on the ATX board
There are two way to connect power to the PSU see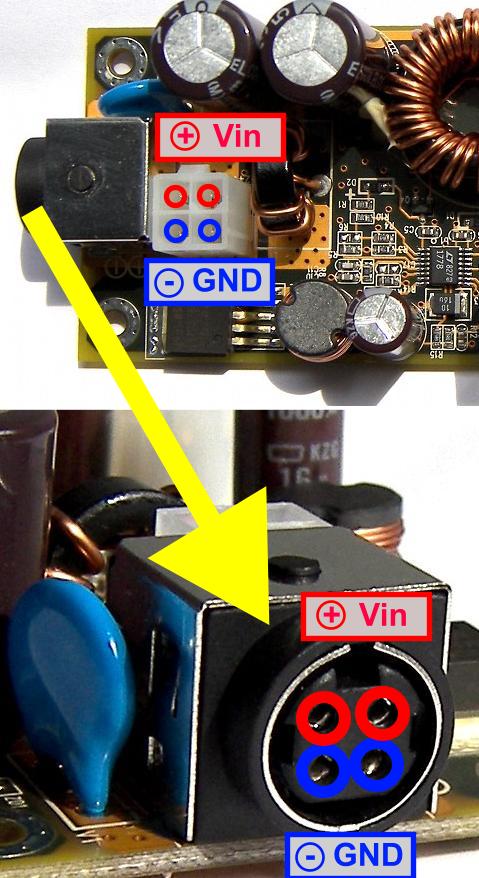 I will also include for you two 4pin mini-DIN extension cables you can cut them or use them as you like.
I guess you already seen this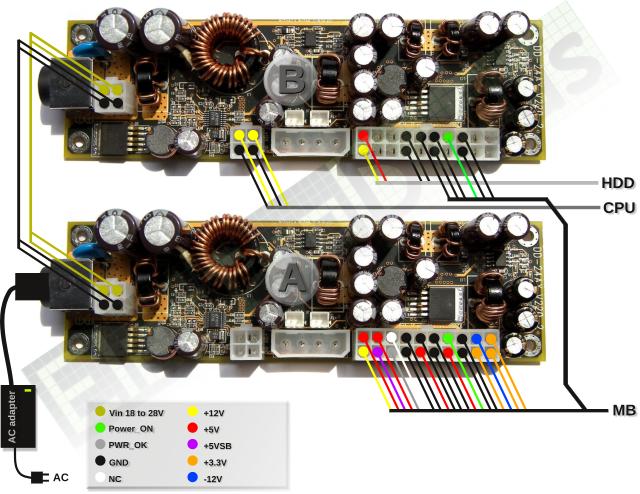 and this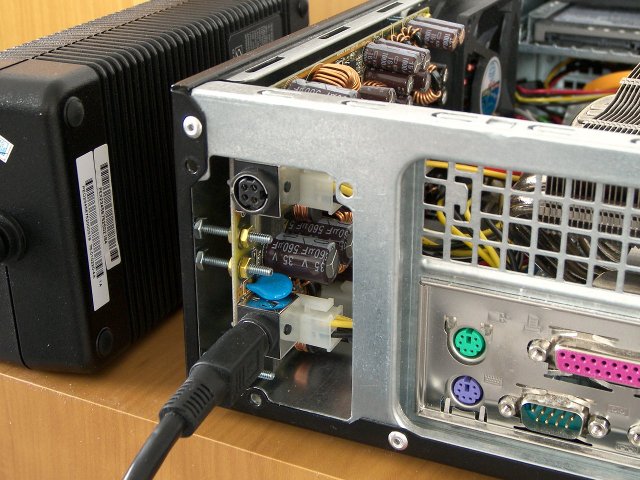 In your case the PSU's will probably need to be horizontal and not vertical.
2) ? "Fancy mounting pins" not sure what are you referring to I used #4 bolts and nuts as you see in the photo above it works quite good.
PS: sorry for the two power supply setup I was thinking I'm talking with another person.