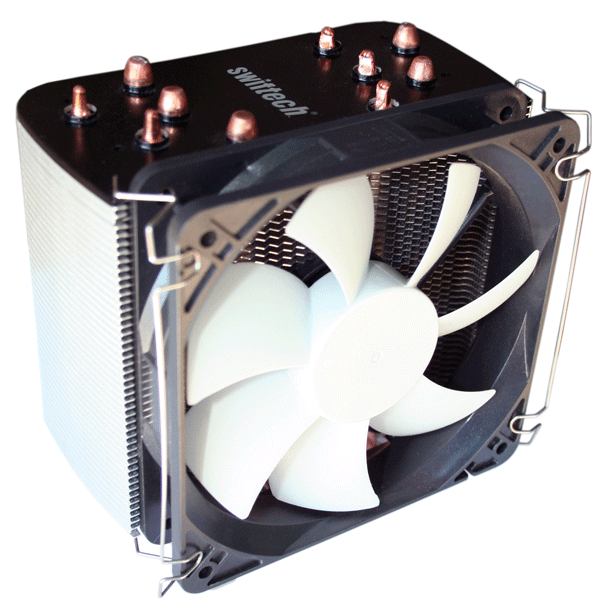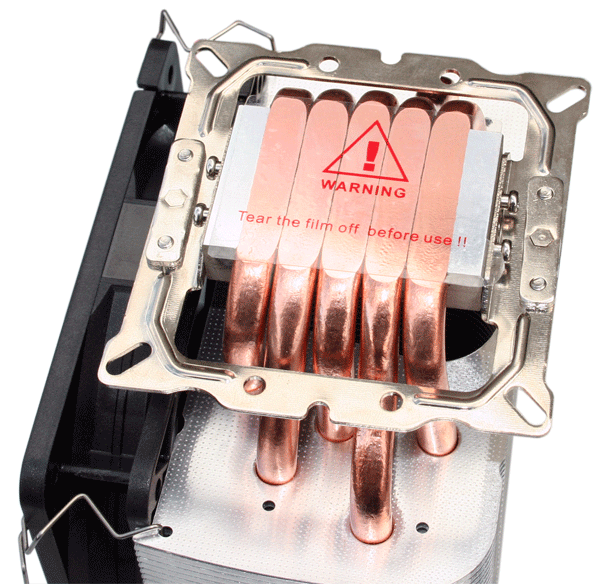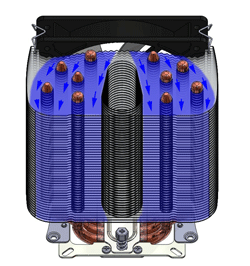 5 8mm heatpipes, with a direct touch base. should be very competitive until you start dumping too much heat into it. im interested in what they've done to the fin stack, with that large cutout in the middle... kinda reminiscent of what thermalright have on some of their coolers... the leading edge reminds me of the nh-d14.
notice how the top and bottom fins are solid, and dont have that gap too? and the edges are folded over to keep the air passing through it? definitely designed for active cooling only, i think it'd fail miserably without a fan.
also looks like it can only be mounter in one direction with amd.