I received yesterday the cables and already mounted two 130W winmate PSU in my PC. I used #4 screws 1" length for metric use M3 with 25mm length you can even use shorter about 3/4" or 20mm
I think it dose not look to bad and you can find this at any hardware store.
Next week I will receive a Low profile video card not great is a HD4650 but with DDR2 64bit memory bus and this is strange probably it will be at the same level as a HD4350 I will let you know when I will receive this. Probably it will use 30W at load so I will have higher power consumption also I will overclock the CPU at 3 or 3.2Ghz. will also use one SSD + a 250GB 3.5" HDD and a DVD drive probably all this will not exceed 150W at load but I will see what I can add to increase the load to 200W.
PS:
I did a lot of testing today and it seems that there are some problem with connecting this in parallel using an ATX cable some times will not start because one of the PSU will start with about 10 to 20ms faster and will need to charge also the capacitors of the other PSU and this I think triggers the overcurrent protection and then the PSU will stop.
I disconnected all cables from the second PSU except for GND wires and Power ON and used this second PSU only to power the CPU and in this way is working. But I'm not very happy hope I will be able to find a solution to at least connect the 5V together.
Probably the 120W Green PSU will work since on that one the DC-DC converters are always working so all the capacitors are always charged but I need to test this probably tomorrow.
PPS:
I just did some small test also with the 120W Green PSU but still not perfect with this one it may not start when I plug the brick but after that if successful (about 50%) then it will start every time.
Probably I will stick with the Yellow PSUs and the power will need to be distributed probably on PSU will supply the motherboard and video card and the other CPU and HDD
PPPS:
OK I added one photo and one drawing see the last two images.
The PSU A will supply power to motherboard (excluding the CPU) a normal motherboard will use 15 to 35W then another 2 to 5W for the RAM this means that the renaming of 80W max can be supplied to any video card that is powered directly from PCI-E and PCI-E can deliver 5.5A max on 12V line this is about 66W and 3A on 3.3V line.
Then PSU B can supply a CPU and one or more HDD and DVD depending on CPU. With a 65W CPU you can use up to 4 green HDD and a DVD or you can use a 95W CPU one SSD + one green HDD.
Anyway PSU A + PSU B will not need to use more than 220W the AC adapter is providing considering that you want to use the one that I use and recommend just search on eBay for "220W AC adapter 4 pin" and you will find this at 46.9$ with free shipping in US for Canada you also pay 15$ shipping.
This are the cable I used to connect the boards in parallel if you are interested they will be on sale soon on eBay just need to do some photo for the add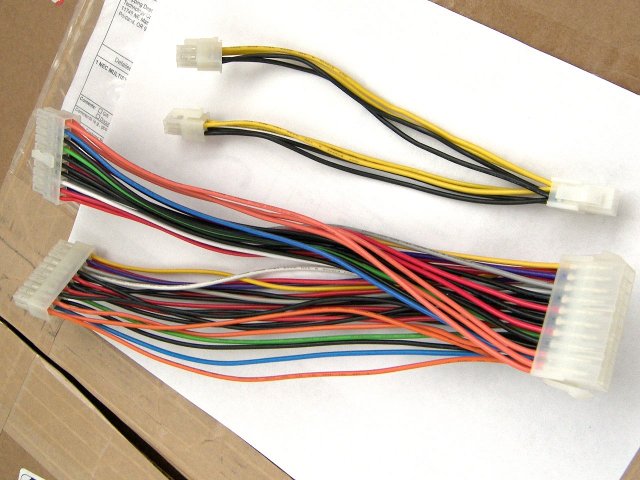 ZOOM
Some photo with the PSUs mounted. This is a SFF case you can see the 80mm fan on the side.
I think you need at least this type of case or bigger if you want to use close to 220W.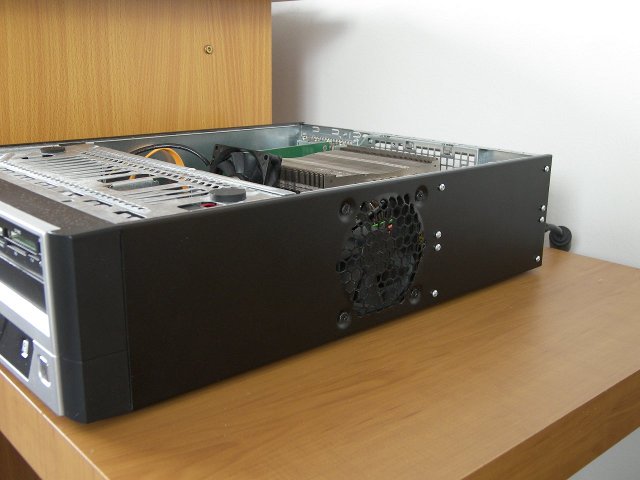 ZOOM
ZOOM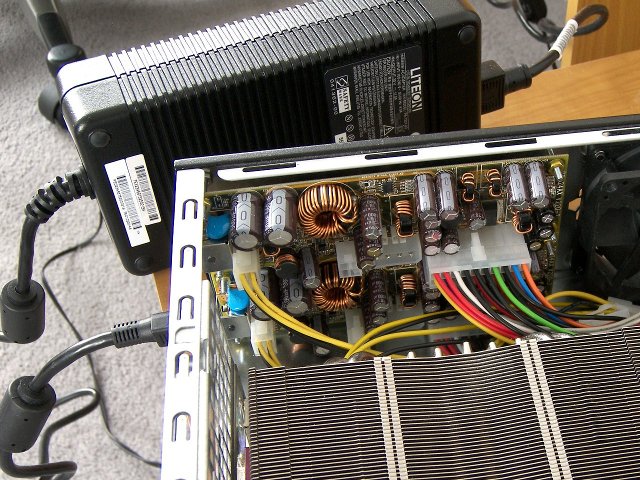 ZOOM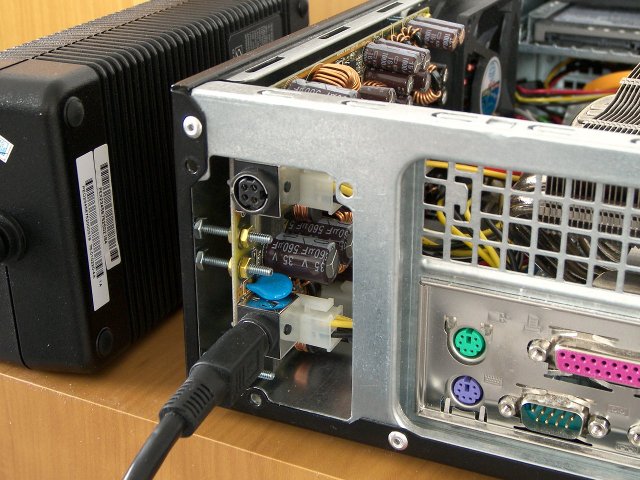 ZOOM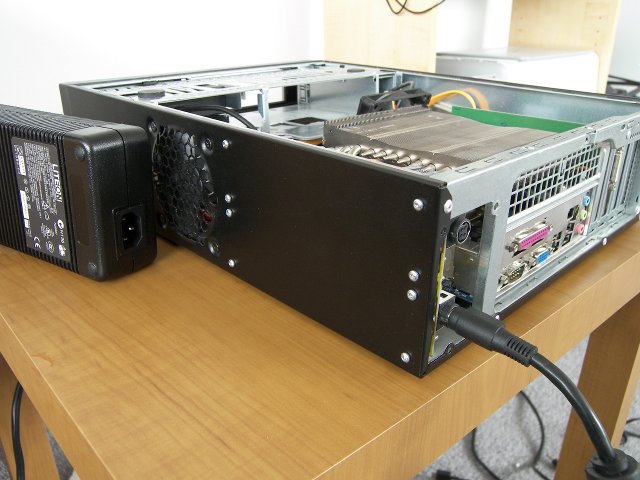 ZOOM
Someone asked how are all connected now that I have finalized the design you can see in this photo. bottom PSU is suppling the motherboard and video card and top PSU is suppling the CPU and HDD.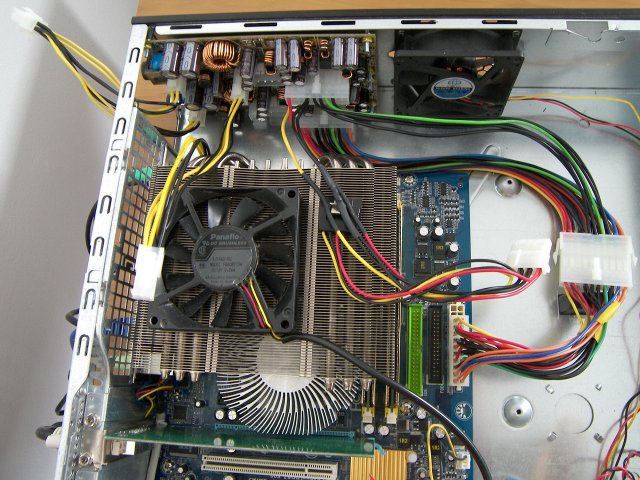 ZOOM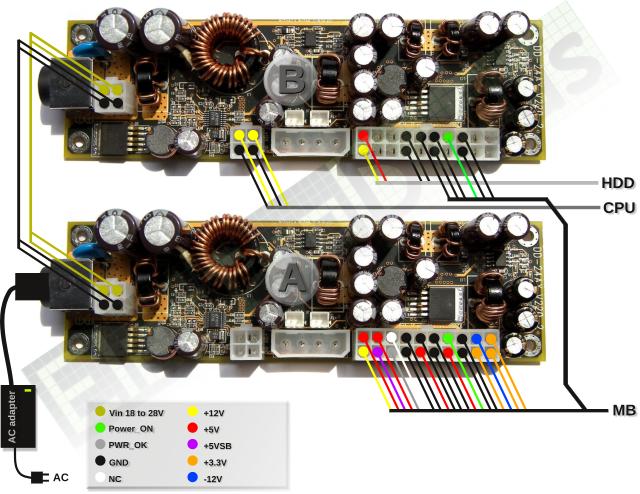 ZOOM