Finally I made the cables and photo so you ca buy this dual PSU kits.
I have only 7 complete kits and I did not decided if I will build more but you can find all necessary parts on eBay.
You can find the cable I used on eBay the ATX Y cable 9" is the eBay item number 360214602674 and the P4 Y cables are eBay item number 130354271054 they are sold by the same seller the other ATX cable you can get from me.
Also you will need an AC adapter (brick) to use with this kit and you can purchase that from eBay for 46.9$ is a 220W 20V 11A and the eBay item number is 260416839732 there are a lot of them on eBay
You just need to write the eBay item number in the eBay search field and you will see the item.
This is the price list YY is for 2 x 130W Yellow PSU the YG is for one 130W and one 120W PSU and the GG is for 2 x 120W Green PSU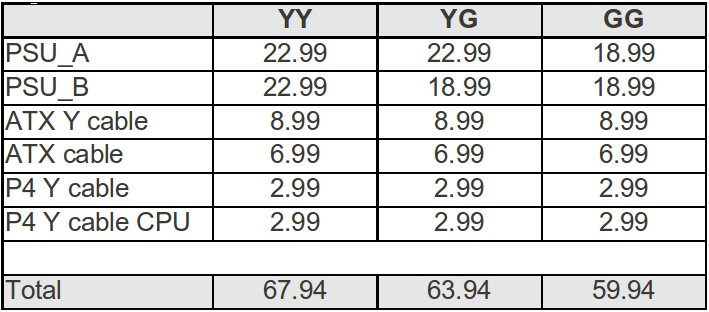 I think this photo is self explanatory an in this photo is a YG kit. The PSU "A" will supply power to motherboard and video card and PSU "B" will supply power to CPU, HDD and ODD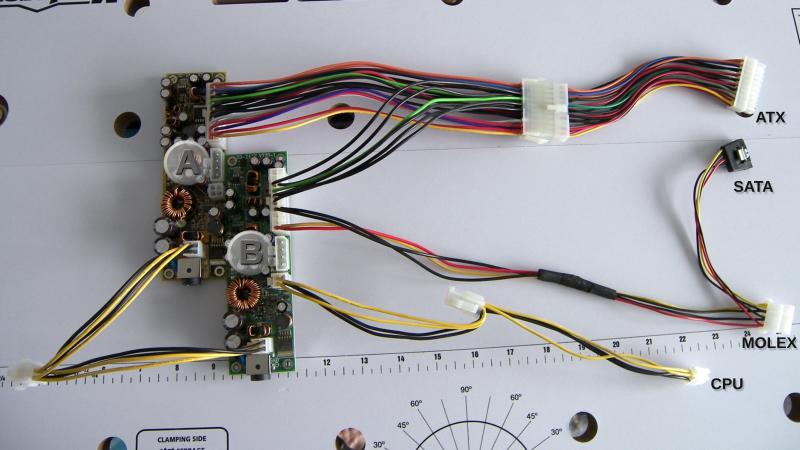 ZOOM
This is just an example of how to connect the PSUs to a motherboard is just a passive Atom N270 board so I have no P4 connector for CPU but is the only board I have for photo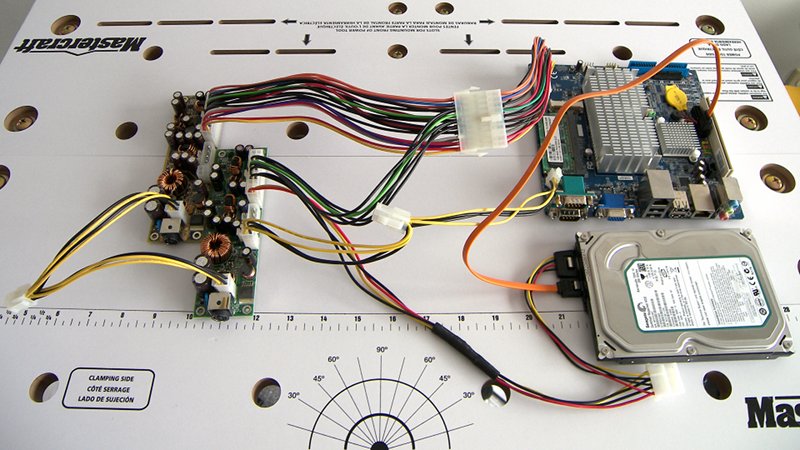 ZOOM
This is a connexion diagram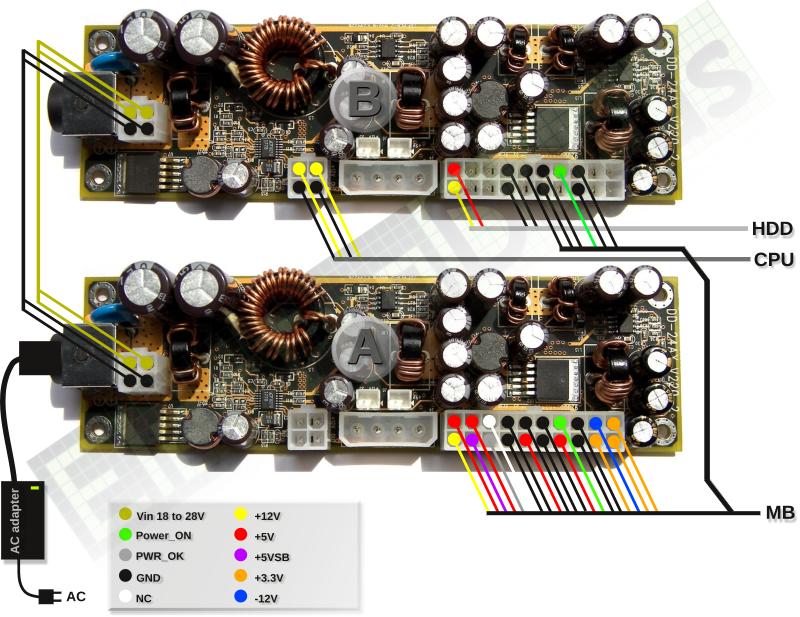 ZOOM
If you want to buy this just send me a PM with what you need and I will send you may email PayPal address or send me your PayPal email address and I will send you an invoice.